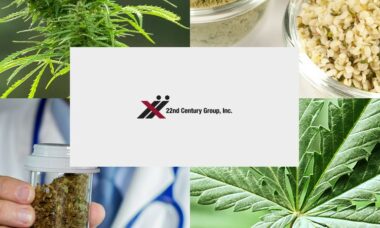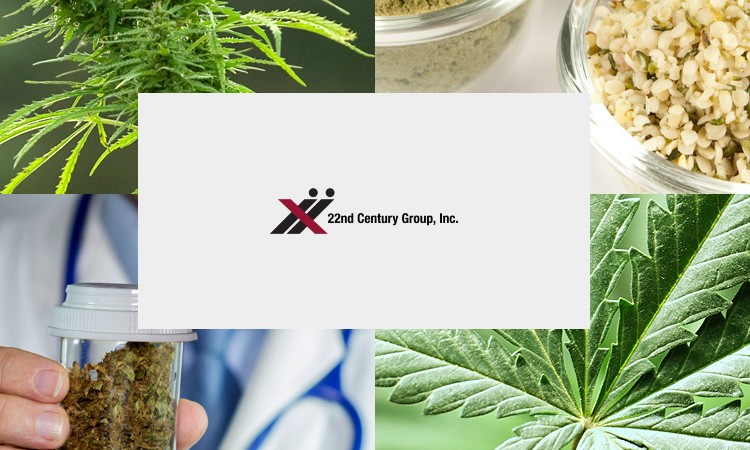 US-based 22nd Century's cannabinoid division saw 19% quarterly revenue growth in the fourth quarter of 2022 despite a November fire disrupting operations at its Grass Valley facility in northern California.
This increase helped contribute to a doubling of revenue through 2022 over the previous year, 22nd Century said during a presentation of its 2022 fourth-quarter and full-year results.
The company is optimistic that this growth will continue and foresees US federal action on the upcoming Farm Bill clarifying the regulatory status of ingestible cannabinoid products, removing them from their current grey-market state.
Working together for a healthy future
Looking forward, 22nd Century said it is currently finalising multiple Contract Development and Manufacturing Organisation + Distribution (CDMO+D) deals with consumer CBD brands to continue expansion in 2023.
These contracts will enable 22nd Century to become a vertical manufacturing and distribution partner for the CBD companies. The firm will focus on CBD and cannabigerol (CBG) extracts in the US consumer market and will employ its VLN cigarettes sales team and channels to place products with retailers.
James Mish, 22nd Century Group's CEO, said: "This new-to-the-industry approach will use our entire value chain, from ingredients to finished white label goods, and now category management to the retail shelf."
Using the VLN sales team to sell hemp cannabinoid products will not be a distraction from their tobacco goals, said John Miller, president of 22nd Century's tobacco business. There are significant parallels, he said, and these will help hemp function as an accelerant for both categories.
Increasing production despite shortage of raw materials
The company will continue to expand production capabilities. Its Prineville, Oregon, facility is expected to be operational in the first quarter of this year. At full scale it would be able to extract more than 15,000 kg per month.
The November fire at 22nd Century's Grass Valley facility is being turned into a positive as the company builds a new "center of excellence" to replace the former extraction site.
This will include establishing an interim 15,000 sq ft testing, blending and fulfilment facility with capacity for growth before building the new centre at a different site – potentially in Oregon or Nevada, depending on options and economic incentives.
The company said it will set a target for 10m lbs of hemp biomass and 600,00 kg of extracts annually, with 100,00 kg dedicated to top pharmaceutical-grade output.
"The November fire has actually strengthened our industry position," Mish said.
One issue moving forward, however, may be availability of raw materials. The glut in hemp biomass has dried up, and farmers are turning to other crops in the aftermath of the boom in acres planted that hurt many who found they were unable to sell their crops at profit. Currently, 22nd Century says, it is seeing a shortage of raw hemp in the US marketplace.
Looking toward Europe and being cash-positive 
Farther afield, the company is also expecting to see accelerated growth from targeting the European market through a new distribution facility in the Netherlands as well as the acquisition of RX Pharmatech in the UK. RX holds a portfolio of nearly 1,300 CBD products and ingredient-based novel food applications lodged with the UK Food Standards Agency.
Overall 22nd Century ended the year with a net loss of $59.8m compared to a loss of $32.6m in 2021. This is off of revenue of $62m through the year – buoyed by $19m in the fourth quarter of 2022 (compared to $7.9m in the same quarter of 2021). The majority of expenses were from operations, and the company reported an operating loss of $57m for the year.
However, 22nd Century plans to be cash-positive by 2024. It is in a period of transition from being a research-and-development company to becoming a commercially focused enterprise, said Mish. Strong activity in 2022 has set it on the right course, but many developments are still being processed.
Mish said the benefits of those activities are only beginning to show in the first quarter of 2023 and that they will become more evident throughout the year.
– Freddie Dawson CannIntelligence staff
Photo: 22nd Century Group