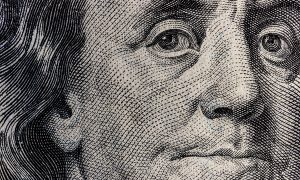 Banking associations from all across the US have written to the Senate to advocate for a hearing on cannabis banking reform.
The letter, signed by the banking associations for all 50 states, is an attempt to smooth the way for the SAFE (Secure And Fair Enforcement) Banking Act. The majority of state attorney generals across the country have also written to Congress backing some sort of reform for marijuana policies through the SAFE Banking Act or similar legislation, which would offer protections to bankers who offer services to legal cannabis businesses. The National Association of State Treasurers has also recently voiced support for reform of this sort.
In late April, at an Independent Community Bankers of America (ICBA) conference, Senator Mike Crapo, chair of the Senate Banking, Housing and Urban Affairs Committee, refused to commit to bringing the bill before the committee, suggesting it should be dealt with by the Justice Department.
Crapo said, "I cannot make a commitment as to whether we will take up legislation yet because we want to see how we can resolve this difference between criminal law and our financial law."
However, US attorney general William Barr seemed to give qualified support to the SAFE Banking Act in testimony before Congress earlier this year, as CBD-Intel has explained and analysed.
Logic
The letter from the banking associations lays out the logic of the problem from their perspective, pointing out that banks that service legal cannabis businesses have to fear potential federal sanctions under current law. This has consequences as leaving the cannabis industry "unbanked" has "public safety, revenue administration, and legal compliance concerns and must be remedied immediately," it argues.
Congressional inaction and regulatory confusion force legal businesses to operate in cash, the letter explains. As CBD-Intel has reported, US attorneys general have previously expressed similar concerns over the cash nature of even legal cannabis businesses, and they have even written a letter to argue that, from the regulatory side, forcing cannabis businesses to operate in cash actually constitutes a "public safety threat" as "cash-intensive businesses are often targets for criminal activity, and [the lack of financial records] prevents proper tracking of billions in finances across the nation".
Even when "proper tracking" can be performed, this imposes extra costs on the state as it decreases the efficiency of auditing businesses.
Letter
The letter from the banking associations comments upon and elaborates the liability this imposes upon banks specifically, stating that:
As the cannabis industry continues to grow in states where it is legal, unrelated businesses that provide products and services to the industry also become ensnared in the problem. Because revenue paid to them by cannabis businesses can be considered monies derived from illegal activities, financial institutions that bank the unrelated businesses can be accused of violating anti-money laundering laws. If banks are forced to discontinue relationships with these unrelated businesses, a significant portion of the economy in states where cannabis is legal will be cut off from the regulated banking system.
Indeed, as CBD-Intel has also reported, US Bank and its subsidiary Elavon cited these factors in their decision to rescind their offer of banking services to members of the industry.
The letter, which is addressed to Senator Crapo and the ranking member of the Senate Banking Committee Sherrod Brown, has reportedly been sent to other members of the committee. The Senate committee is currently considered one of the biggest speedbumps facing that legislation, which was voted on favourably by the House Financial Services Committee in late March.
– Daniel Mollenkamp CBD-Intel staff

Image: jetcityimage/Adobe Stock