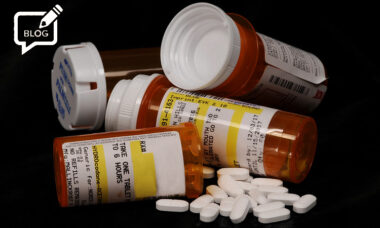 Reducing opioid dependence is a primary goal for many supporting medical cannabis programmes in the US. But there remains a need to rely only on rigorous science when making decisions about the interaction between cannabis and opioid use for pain.
And while some promise for cannabis as an alternative has been demonstrated, one study making headlines is hamstrung by severe methodological and procedural limitations that render the results questionable at best.
Authors of the study found that an overwhelming majority of respondents (73%) to a survey indicated that they had either ceased or substantially reduced their opioid use following cannabis initiation. Respondents also self-reported large increases in metrics such as physical functioning, bodily pain, and social functioning.
This led the researchers to conclude that not only was medical cannabis reducing opioid use, it may in fact be working better than opioids in treating pain.
However, the authors collected self-reported survey responses from medical cannabis users that were participants in the Florida Medical Marijuana Use Registry presenting at a dispensary. This means the researchers were introducing a major source of selection bias – patients who benefit from cannabis use are more likely to visit a dispensary than those who may have used cannabis but gained no benefit.
Subjectivity and recall bias
The paper also struggles with recall bias, as the accuracy of responses cannot be verified. And there are related issues with subjectivity, as individual perceived changes in pain and health status cannot empirically be compared against one another.
It should be noted that all pain studies are inherently subjective as the experience of pain is subjective. Nonetheless, there are methods for more empirical comparisons – though this involves the use of multiple measurements taken before and after initial use.
Altogether, though, this study's cross-sectional design and methodology makes attributing causation all but impossible, as numerous external confounders could be responsible for the relationship.
Several different studies have sought to answer the question of whether cannabis can function as an alternative to opioids. In reality the question is rather complex, and while it is likely that cannabis does have potential to help, more research is needed. Sadly, this latest reported study does little to add to the conversation.
– Clayton Hale CBD-Intel contributing writer