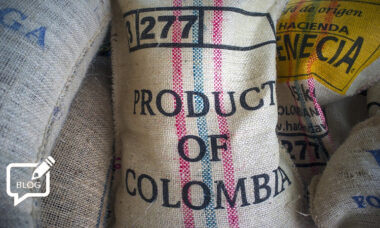 Colombia has joined a select few countries now demanding mandatory coverage of medical cannabis by health insurance providers. It is yet another proactive move by the South American country as it seeks to capitalise on the potentially lucrative cannabinoid market.
The country had already been attempting to set itself up as a major player in the production and export of medical cannabis and other cannabinoid products. Now it will also potentially become a major market of interest for sales to consumers and patients.
Khiron Life Sciences, a cannabinoid company with major interests in the country already, estimates that Colombia has upwards of 6m potential patients for medical cannabis products and that more than 97% of the population is covered with health insurance. It fulfilled around 52,000 medical cannabis prescriptions over the course of 2021 and anticipates sales to continue to grow at high rates.
The company estimates that monthly spending for medical patients averaged around $59 in 2021. With Colombian salaries averaging around $1,150 per month, an insurance claim can make a welcome difference. Mandatory coverage will likely make a significant difference both to the potential market value of the domestic medical cannabis market and to the accessibility of cannabinoid medicines for the average Colombian – potentially leading to a net benefit to public health or at the very least a net increase to consumer satisfaction with health care options.
"Starting 1st January 2022, any patient in Colombia will be able to get their cannabis medication almost free of charge, regardless of the insurance company they are subscribed to. This unprecedented regulatory framework update will create one of the largest insured markets for medical cannabis in the world," said Alvaro Torres, Khiron CEO.
Creation of a domestic market will also lessen any company's reliance on export markets – where some question marks remain, such as whether Colombian products will be able to compete with all comers in terms of ease of access and price.
It now remains to be seen just how big the domestic market could potentially grow with the support of mandatory health insurance coverage and how much opportunity that will provide to both companies interested in the market and Colombian consumers looking for alternatives to the non-cannabinoid prescription drugs which were previously all that was available to them on insurance.
– Freddie Dawson CBD-Intel staff
Photo: youleks