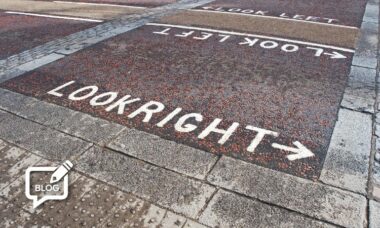 Once mainly the purview of fringe leftists, support for cannabis continues to become more of a bipartisan issue.
In Costa Rica, despite its name, the Social Democratic Progress Party is a centrist party that is leading an effort emblematic of the new bipartisan approach with a bill to legalise recreational cannabis. Although it has elements of social democracy, the party is conservative in some social aspects.
Nonetheless, with its 10 seats in the 57-member Legislative Assembly, it is leading the charge on cannabis reform through an alliance of parties that spans both sides of the political spectrum – with the exception of Costa Rica's most conservative party, the New Republic Party, which has voiced opposition to the bill.
Similarly in the US, more and more traditionally conservative politicians are warming to the idea of cannabis. There has always been a degree of support from those on the Libertarian right who view cannabis as a personal choice and not something that should be subject to government interference.
This is why, for example, the notorious lobbying Koch brothers included cannabis liberalisation efforts among an array of strange bedfellows such as climate change scepticism and promotion of domestic energy production in their portfolio of supported causes.
Tides are turning in favour among some
Increasingly more mainstream politicians are starting to support measures too, including those in the centre and on the right of the political spectrum.
For example, Scott Jensen, Republican gubernatorial nominee in Minnesota, supports decriminalising small amounts of cannabis, expunging some prior records, and putting the idea of further liberalisation before voters in a referendum vote.
And former staunch cannabis opponents have also at least softened their opposition to the movement. Republican governor of South Dakota, Kristi Noem, pledged to implement legalisation in the state if voters again approved a measure on November ballots.
Noem was previously integral to getting a voter-approved measure overturned – arguably overstepping the boundaries placed on her as part of her role as governor.
Others refuse to budge or have turned against
But it's not a wind blowing everyone in the same direction. Mehmet Oz, the Republican candidate for a Senate seat in Pennsylvania, is locked in a heated battle with John Fetterman, a long-time staunch advocate of cannabis reform. Perhaps as a result, Oz has stridently increased his claims about the potential dangers of cannabis liberalisation – despite having previously stated he thought it to be safer than alcohol.
Meanwhile, in the UK newly promoted Conservative prime minister Liz Truss is unlikely to embrace cannabis reform, even though it's something she said she supported when she was younger and a member of the more centrist Liberal Democrat party.
This is particularly unfortunate for the UK because Keir Starmer, the head of the nominally left-leaning Labour Party, remains an opponent to cannabis reform, claiming to have seen too much damage from drugs during his time as a public prosecutor to support a light-touch approach to them. This results in effectively leaving UK drug policy in stasis for the foreseeable future, with the two largest parties continuing to ignore any proposals to change.
– Freddie Dawson CBD-Intel staff
Photo: Andrew Martin