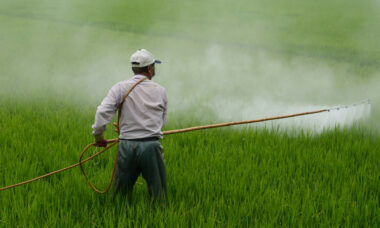 Another study has found potentially dangerous levels of heavy metals and pesticides in CBD products.
Researchers were worried by the results and asked regulators and legislators to act in order to establish a policy that would reduce the risks caused by pesticides and metals in CBD hemp flowers, given the increase in the use of hemp flowers in ingestible and, of particular concern, smoking products.
This study, from Italy's Environment and Health Department of the National Institute of Health and published in the Elsevier Journal in October 2021, analysed 31 samples of dried hemp flowers collected from indoor and outdoor hemp crops grown in different Italian regions.
The researchers did find some positives. For all samples, THC content was lower than 0.6%, while CBD varied from 0.3% up to 8.64%. The low THC levels can be considered safe for the consumer as researchers have found no toxic effects.
However, risk came from the high presence of pesticide residues, with 154 being detected in the 31 samples. Although growing hemp requires the use of pesticides to fight pests, the results show that pesticides are widely used for hemp cultivation.
Considering that inhalation exposure of pesticides is more dangerous than oral exposure and that a high quantity of pesticide levels can be absorbed in the lungs, it is compulsory to monitor pesticide levels to assess the inhalation exposure for consumers, researchers highlighted.
The analysis also showed metals such as copper present in the flowers. Toxic metals may harm human health when hemp-based products are consumed. Furthermore, the combustion of CBD flowers and their inhalation may expose the consumers to very high levels of metals.
What This Means: Currently testing for pesticides and metals is crucial for ensuring consumer safety due to Italy and the EU still lacking the requisite regulatory measures that would reduce contaminants in hemp.
EU regulation in this area of the CBD sector would be useful for ensuring consumer health and safety.
– Dario Sabaghi CBD-Intel contributing writer
Photo: Zefe Wu