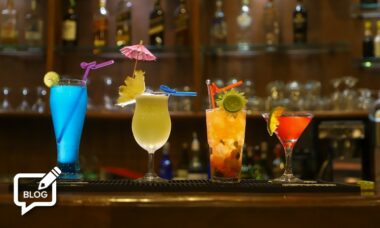 Covid has significantly increased consumer interest in health and wellness, with food and drink formulations that create innovative solutions for "mental and emotional wellbeing" becoming one of Mintel's top three global food and drink trends for 2021.
Cannabinoid beverages tick the "wellbeing" box and the industry appears to be investing in their potential, given the number of mergers, acquisitions – for example, Tilray recently spent $5m on the acquisition of two Californian craft beer brands, Alpine and Green Flash – and new product launches that involved beverages and cannabis firms last year.
Some market analysts predict a bright future for the niche market. A report from Grand View Research, for example, estimates that the global cannabis beverages market size will reach $2.8bn by 2025, expanding at a compound annual growth rate (CAGR) of 17.8% during the forecast period.
The report said: "The rising popularity of wellness drinks is also expected to support the demand over the forecast period. The legalisation of cannabis for medical and recreational purposes has had a strong impact on the sales of alcoholic drinks. As a result, many alcohol manufacturers are investing in the growing trend of marijuana-infused drinks."
CBD is at a crossroads
But CBD-Intel's market analysts believe that Grand View's valuation is inflated, and the matter is confused by the inclusion of THC drinks, which do not necessarily fit into exactly the same niche as CBD beverages.
CBD beverages on their own are likely to only grow from around $55m in 2021 to $365m in 2025, CBD-Intel predicts. Even a large jump the next year to $518m in 2026 would leave them well short of Grand View Research's combined prediction and it is unclear whether the addition of THC beverages would be able to account for the differentiation.
"Beverages such as CBD-infused sparkling waters may produce a trend, but without any psychoactive effects I don't see these being a daily use product unless the price is reduced to the same as a normal sparkling water," said CBD-Intel's head market analyst Nate Erskine. "Users seeing real benefits from CBD will continue to use CBD, but I see them administering CBD in other formats as opposed to consuming it."
Erskine believes that CBD is at a crossroads – a point at which it needs to find its place as a medicine and/or a fast-moving consumer goods (FMCG) wellness or a recreational product.
"THC is totally different," he says. "Especially when it comes to a potential alcoholic beverage displacer."
And it is that difference that makes it hard to talk about cannabinoid beverages as a combined category. THC and CBD beverages would likely be aimed at different groups, marketed in different ways to target fulfilling different needs and would face multiple different hurdles including complex regulation, dosage issues, taste formulation challenges and product degradation if the storage and packaging is inappropriate.
For example, CBD beverages have typically been marketed as relaxation beverages to replace a glass of wine at the end of the day, whereas THC beverages have thus far typically been marketed as "social" drinks to be shared with friends.
As CBD gets to its crossroads, it could be that the recreational opportunities presented by THC beverages grow to be far more lucrative than those presented by ones with CBD.
A matter of 'when' not 'if'
This is of course dependent on legislation. The Canadian cannabis company Tilray is, unsurprisingly, optimistic about the future possibility of a positive outcome for recreational cannabis at least in the US.
The firm's CEO Irwin Simon has said that it is a matter of "when" cannabis becomes legal in the US rather than "if" and that Tilray is lining up consumer goods in preparation.
"We will have consumer products standing ready for recreational use in the US once legalisation occurs," he said.
The company is already heavily invested in such a future. As well as the numerous beverage deals it has made, it has also started making adjacent acquisitions as well.
For example, it recently acquired the Breckenridge Distillery which it said it would use to launch "THC-based product adjacencies upon federal legalisation in the US". Perhaps these will be co-branded drinks products to go with THC products.
Maybe the company will look to produce more straightforward distilled THC beverages – though if these involve alcohol the company will need to wait for yet more changes to US regulations as THC/alcohol products are currently prohibited.
However the greatest opportunity for cannabinoid beverages may lie completely beyond THC or CBD and instead involve rarer minor cannabinoids. Some are already on the market, thanks to Colorado beverage firm Keef brands, which launched a line of low-calorie and low-sugar Life H2O drinks formulated with THCV, CBG and CBN in July 2021.
"The new Keef Life H2O products with THCV, CBG and CBN mark the beginning of a new chapter that goes beyond using the traditional THC active ingredient, and work to enhance the functional properties and potential wellness benefits of our products in tandem with our focus on great taste and high bioavailability," said Keef Brands CEO Travis Tharp.
It could be this "new chapter" that really makes the difference in any valuation of the cannabinoid beverage market. But even that would require further work to first be done.
– Lorraine Mullaney CBD-Intel staff
Photo: bishwas