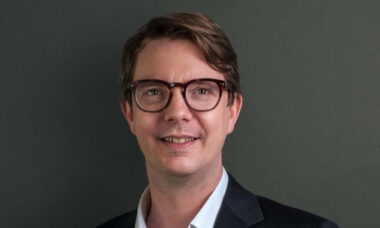 Companies selling CBD wellness products in the EU must be wary of the lack of harmonisation at the EU level and the potential complications this can bring.
The treatment of CBD itself – at least – in the EU is straightforward when used in ingestible products. It remains a novel ingredient and cannot be added to products meant for ingestion until an authorisation has been secured.
But for other ingredients there are varying applicable regulations and companies must not take a one-size-fits-all approach, according to Nicolas Carbonnelle, regulatory food and life sciences specialist at law firm Bird & Bird.
It is therefore important for businesses to tread carefully before launching a product on the market and to consider the complex regulatory implications as early as possible in the process.
"When it comes to food supplements the problem is that there is only partial harmonisation at EU level," Carbonnelle said. "For ingredients that qualify as novel the picture is relatively clear, but for those that do not qualify as novel it is still within the remit of the member states to decide what can go into food supplements and what cannot. In addition, in certain member states you have to notify your food supplement before you can launch it on the market."
Because regulation for food supplements has not been harmonised across the EU with regard to components other than vitamins and minerals, businesses that are investing in CBD products need to be aware of the position of the local authority in the market in which they are planning to invest. They should also be aware that when – if ever – CBD is approved as a novel food in the EU, this will not be the end of the road. Companies will still have to deal with varying member-state rules.
Straying into the pharma space
There are also issues around health claims for other ingredients – currently no health claims are permitted for CBD.
Products that use multiple active ingredients to create so-called combo health claims – usually where an ingredient with a permitted health claim for something similar to an effect CBD is thought to have is paired with CBD to effectively make a CBD health claim – must also be wary of crossing the line between wellness products and medicines.
"Firms seeking to commercialise products that contain CBD have to navigate a regulatory maze and one of the tricky parts is remaining in the food space and not straying into the pharmaceutical space, which has far more stringent regulation," Carbonnelle said.
What can be claimed for an ingredient health claim is largely spelled out in EU regulation. But there is room for interpretation and nuance.
He warned that if there is any doubt as to whether a product could be classified as medicinal rather than food, the authorities' legal default position would be to classify it as pharmaceutical, in accordance with the EU's Community code on medicinal products for human use.
The directive defines medicinal products by function and by presentation. A product can thus qualify as a medicinal product either because of its intended use as a medicine, or because it is presented as a medicinal product, irrespective of its intrinsic properties.