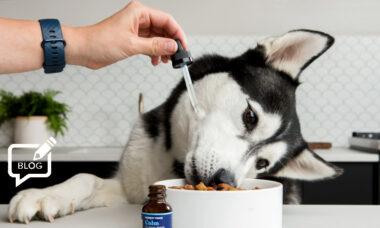 Several media outlets are incorrectly reporting that a proposed bill in Florida would regulate delta-8 THC products in the state – effectively giving them legal standing but placing strict limitations on them.
This interpretation, though widespread, is an inaccurate misrepresentation of the bill, according to CBD-Intel. The bill does not have anything specifically to do with delta-8 and does not treat it differently to any other hemp product. Instead it places limitations on the sale of all hemp-derived inhalable or ingestible products.
The bill moves the legal age for ingested or inhaled hemp-derived products to 21+ and cements the federal definition of hemp – including its THC limit – into state regulation. Specifically, the bill says: " 'Acceptable hemp THC level' has the same meaning as provided in 7 C.F.R. s. 990.1, as that definition exists on the effective date of this act."
The federal definition currently only defines hemp through delta-9 THC, leaving the issue of delta-8 unaddressed by this specific bill.
Beyond that, the wider implementation of the definition would mean all ingested and inhaled hemp extract products are now covered by the new proposal – thus including CBD products – potentially causing a small amount of grief for CBD businesses operating in the jurisdiction by cutting off a small portion of their potential market, which could include those younger than 21 under current rules.
All hemp extract products to be registered
The bill would further regulate hemp extract and hemp extract products by requiring they be registered, and that registration be annually renewed, with the state Department of Agriculture and Consumer Services. This would allow the department to analyse samples as well as inspect labelling to ensure compliance with regulations.
However there are no references to what the department should do with regards to delta-8 in this bill, leaving the situation for delta-8 products in the state seemingly unchanged. The confusion may have arisen from the bill changing references to THC for hemp from having a total delta-9 THC concentration to its new "acceptable hemp THC level." But as the acceptable hemp THC level is defined as the federal definition for hemp at the effective date of the act, this has no bearing on the content of other THC isomers such as delta-8, only on the content of delta-9 THC.
In all the further regulation of products on the market will likely be welcomed by majority of businesses operating in the state. Effective labelling and testing will make the market easier for more compliant companies by cutting down on unscrupulous undercutting competition.
But beyond that, what is being touted as a proposal to effectively legalise delta-8 THC in Florida will do no such thing and may, in fact, hamper the sale of other hemp-derived products by limiting them to over-21s.
– Freddie Dawson CBD-Intel staff
Photo: Honest Paws