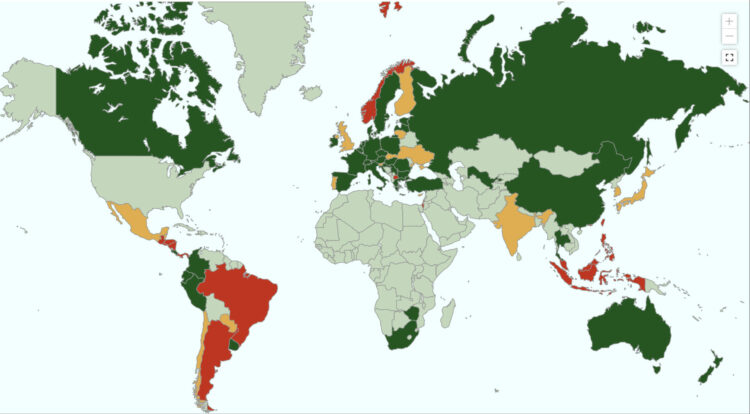 CBD-Intel's newly upgraded global regulatory tracker, updated every month, now offers a deeper analysis of each regulatory area.
Use the tabs at the top of the map to select a specific regulatory field and click on an individual country to bring up much more detail in the panel below, including links to legislation and CBD-Intel's coverage of that market.
The key below the map indicates the level of regulation for the selected country and regulatory field based on our in-house analysis.