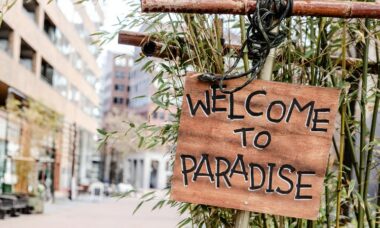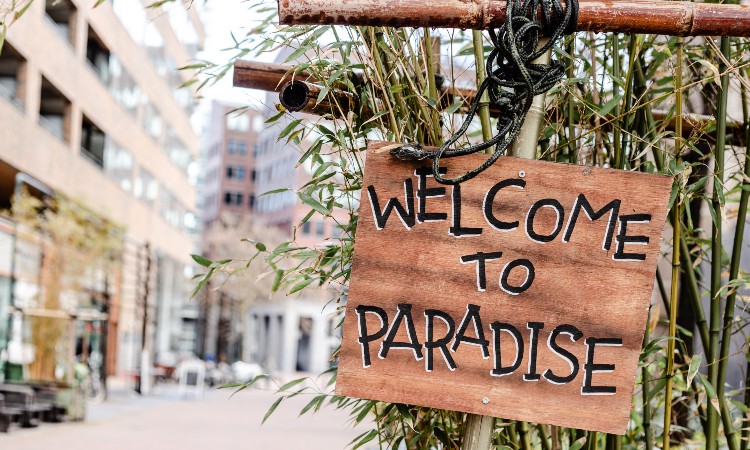 Mexican CBD shop Paradise says it has placed itself in prime position for the creation of a legal recreational cannabis market in the country.
The retail chain says it is already the leader in the nascent CBD market, having opened more than 100 locations in Mexico since 2015 despite unclear regulation of hemp-derived cannabinoid products.
Paradise now has plans to immediately move into recreational cannabis as soon as long-delayed, much-expected regulations make that possible.
The retailer's operations manager, Cesar Escalante, told CannIntelligence: "The idea is that, once regulation is passed, we will already have the points-of-sale in place to be able to take advantage of our position in the market.
"We are now located and have a presence in all of the major cities and metropolitan areas of the country," such as Mexico City, Monterrey and Guadalajara, as well as major tourism locations, such as Cancún and Playa del Carmen, he said.
The company promotes "health, fun and well-being". Escalante said: "Our goal is to position ourselves in the market prior to the legalisation of recreational cannabis flower, where we see the potential for the biggest profit margins."
Regulatory status in limbo
Members of the Mexican cannabis industry were hopeful that the administration of president Andrés Manuel López Obrador, which started in December 2018, would see recreational cannabis legalised and the creation of a clear regulatory framework for the market of medicinal cannabis, which was legalised in 2017.
As the final full year of the López Obrador government nears, however, the recreational and medicinal cannabis industries in Mexico remain largely stagnant, hobbled by legislative hurdles that members of the sector are pessimistic will be resolved before the next national elections in July 2024.
For Paradise, however, the lag times for medicinal cannabis regulation and a recreational cannabis law have presented opportunities to grow its franchise ahead of the market's eventual opening. Paradise currently has more than 100 franchised locations across the country and plans for that to increase to at least 150 by next year, Escalante said.
"We are the leaders in the industry right now in terms of retail in Mexico, and we're hopeful to expand globally at some point, starting with Latin America and beyond," he said. "Though for now, our focus is entirely on Mexico, and our business model is working well so far."
Paradise shops sell CBD products such as gummies, balms, shampoos, coffee and topical sprays that contain less than 1% THC. Around 60% of the products the company currently sells are CBD extracts and derivatives, while some 40% are smoking accessories, such as rolling papers, grinders, bongs and pipes, Escalante told CannIntelligence.
The regulatory status of such products is unclear and in limbo in Mexico at present. Injunctions have been granted to import CBD and, because of these, Paradise has been able to sell CBD products as food supplements but not medications, Escalante said.
Working from a questionable model?
Though medicinal cannabis is legal in Mexico, individuals and companies must be granted legal injunctions (called amparos) to sell, distribute and consume cannabis, hemp and CBD products. According to Escalante, because of an amparo granted to a family with a child with epilepsy based in Monterrey, Paradise is able to import CBD products from the US and sell them legally.
Experts in the Mexican cannabis industry say they disagree with Escalante's explanation and question the legality of the Paradise model. Industry legal experts, who spoke on condition of anonymity, told CannIntelligence that, because Paradise itself has not been granted an amparo to import CBD products from the US, it is in fact operating in a grey area that puts its locations at risk of closure by the government.
And despite Paradise selling the products as dietary supplements and not medications, the company does offer free virtual consultations with physicians at its stores. In a booth within the stores, clients can virtually discuss their ailments with a doctor, who assists with recommendations of available CBD products and dosage amounts required for treatment.
For example, Escalante said that Paradise sells CBD products to assist with sleeping, Alzheimer's disease and chronic pain.
"After a few years, we decided to bring in a team of doctors to provide personal attention to clients so that they feel confident that these products work and that they have treatment options and are taking the appropriate doses," he said.
"What we've observed is that there is considerable demand in the country for CBD products," Escalante said. "We're hopeful that, once the recreational market opens, we'll already be an established name that clients will recognise and trust for quality cannabis products."
Caution advised to move ahead
Though so far the company has avoided being the focus of too much regulatory scrutiny, Paradise might want to be careful not to fly too close to the sun. There is speculation that its high-profile investors, such as former Mexican president Vicente Fox and actor Roberto Palazuelos, have been able to use their clout or connections to aid the company.
Industry experts told CannIntelligence that because the Paradise physicians offering consultations to clients are not regulated or verified by an independent health authority, they consider the service to be a violation of existing laws in the country.
"Our concern is that, by doing things the wrong way or outside of the law, it will give the current government incentive to demonise the cannabis industry," an expert told CannIntelligence. "We're trying to do things the right way so that this plant creates opportunities for employment and health options for Mexican citizens, and by operating outside of the law, Paradise is putting the industry at risk before it even opens."
Guillermo Nieto, president of the National Association of the Cannabis Industry (Anicann), advised Mexican consumers to be wary of Paradise shops in a column earlier this year, writing that "the CBD products that Paradise offers lack concise information that explain their components, how they were processed and that they represent a potential health risk".
"It's worrying that, without regulation regarding CBD products, companies and vendors are now operating in the market that conveniently omits the precise origin and legality of the products they offer," Nieto wrote.
"It's important to be careful with these types of stores," he said of Paradise, adding that "for this reason, we continue to demand the implementation of clear rules and for a health authority that prioritises protection of the public health".
– Adam Williams CannIntelligence contributing writer
Photo: Micheile dot com