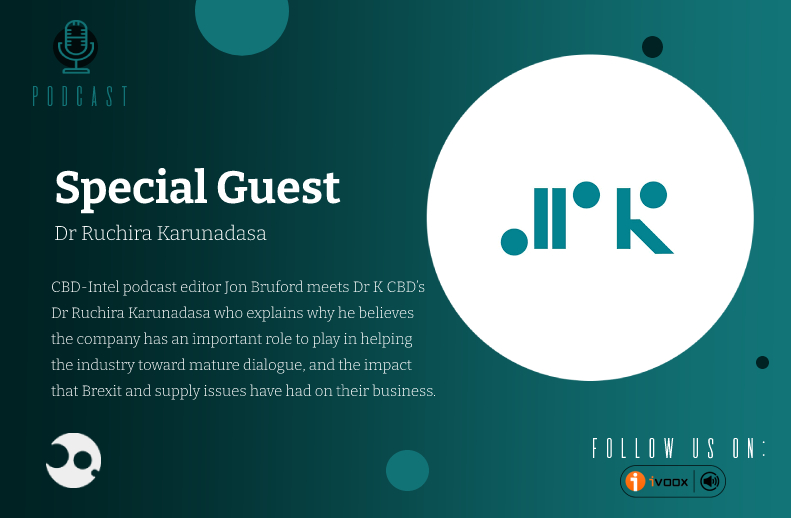 CBD-Intel podcast editor Jon Bruford meets Dr K CBD's Dr Ruchira Karunadasa who explains why he believes the company has an important role to play in helping the industry towards mature dialogue, and the impact that Brexit and supply issues have had on their business.
In his day job, Dr Karunadasa is a GP in Luton, and he also discusses how his interest in CBD has influenced his holistic approach to patient care while still working within the framework of the NHS.
The UK market is one of the largest CBD markets in Europe, with the online channel dominating sales. If you would like to dig deeper and have a better understanding of the UK market, we are offering market and regulatory reports, as well as both business and regulatory briefings covering current updates from the country.
If you want to meet Dr. Ruchira Karunasada and the Dr. K team, you will be able to do so at the World CBD Awards, an annual three-day conference and awards event taking place in Barcelona next year. You can also meet us there – and don't miss our educational session, presented by CBD-Intel's head market analyst, Nate Erskine.