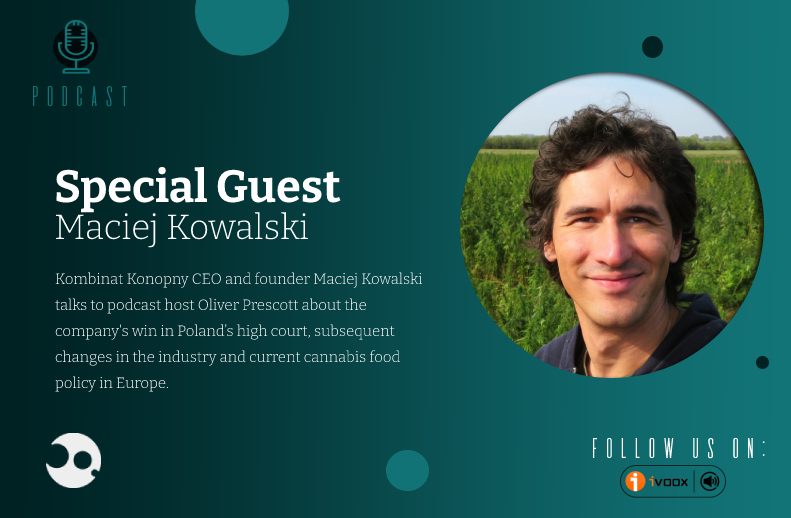 Kombinat Konopny CEO and Founder Maciej Kowalski talks to podcast host Oliver Prescott about the company's win in Poland's high court, subsequent changes in the industry and current cannabis food policy in Europe.
If you want to meet Maciej Kowalski, you will be able to do so at the Cannabis Business Europe, an annual B2B networking conference that brings together top medical cannabis and hemp industry leaders in Europe.
You can also meet us there on 25th and 26th May in Frankfurt – and don't miss our educational session, presented by CannIntelligence's head legal analyst Anthony Traurig, on Europe's medical cannabis market.
If you would like more information on the subject, don't hesitate to contact us directly to enquire about our available data.