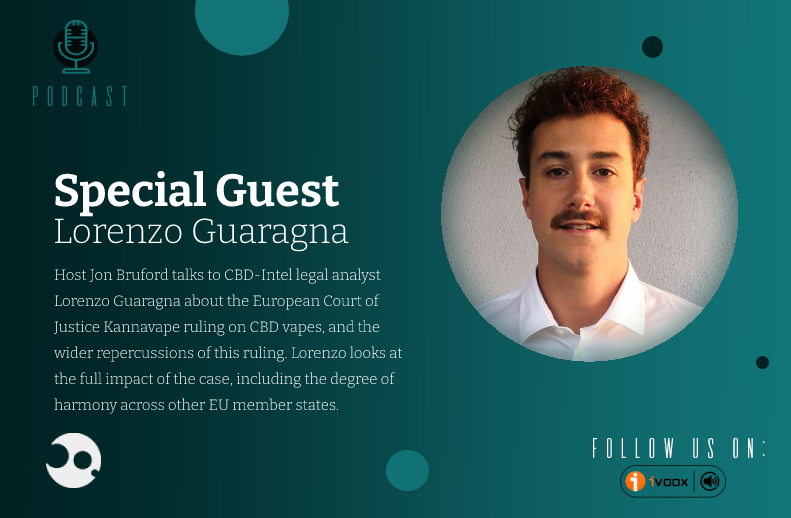 Host Jon Bruford talks to CBD-Intel legal analyst Lorenzo Guaragna about the European Court of Justice Kanavape ruling on CBD vapes, and the wider repercussions of this ruling. Lorenzo looks at the full impact of the case, including the degree of harmony across other EU member states.
If you want to be aware of the last developments of the European CBD regulatory landscape after the crucial ruling of the Kanavape case, feel free to download a free sample of our regulatory report "The Kanavape ruling's impact on EU harmonisation of CBD" using the form on the top of this page.
For more regulatory analysis on the CBD industry more generally, please find our latest reports here.
If you need further details, feel free to contact us through this form or any of our channels.