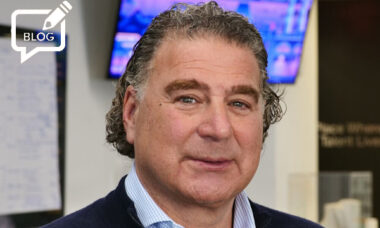 Tilray CEO Irwin Simon likes building brands. At the helm of the multi-category cannabis firm, he has been busy acquiring craft brewers and spirit distillers in the US in preparation for his long-term goal: to launch THC- and CBD-infused versions of the original alcohol beverage brands he's accumulating.
Cannabis-infused drinks have been the subject of industry debate and speculation as they raise many challenges – from regulatory hurdles to dosage issues and taste formulation. Not to mention the potential for confusion because THC and CBD are subject to different regulatory frameworks and hence must be marketed, stored and packaged in different ways from one state to another.
When it comes to the regulatory challenges, Simon appears confident that federal legalisation is "a matter of when rather than if", and has said that Tilray "will have consumer products standing ready for recreational use in the US once legalisation occurs".
However, not everyone is the industry shares his confidence. Molson Coors recently announced that it's leaving the US market for CBD beverages because there was "no near-term pathway to federal legalisation, leaving uncertainty in the market". The multinational beverage firm said this meant that some chain retailers and distributors were "hesitant to accept CBD beverage brands, which complicated the distribution and made the path to profitability a challenge".
Distribution and retail reach is definitely on Simon's radar.
Tilray's most recent acquisition, Montauk, has given him access to more than 6,400 points of distribution, including national retailers. Simon is also leveraging the distribution reach of the other alcohol brands Tilray has acquired in the past couple of years and signed an agreement with US alcohol distributor Southern Glazer's Wine and Spirits in August.
The drug-driving issue
So once the distribution channels are open, who will buy the products? Just who is the cannabis-infused beverage consumer anyway?
CannIntelligence's head market analyst Nate Erskine believes beverages are still a novelty format for recreational cannabis users, who will typically choose other consumption methods such as consuming edibles, smoking flower or vaping.
"A lot of commentators feel that drinks are the secret to unlocking the non-standard 'cannabis 2.0' user, which I think they definitely will play their part in," said Erskine. "But I also think there are unsolved issues that prevent drinks from being such a huge deal. The onset time being the main one."
Erskine says that drinking is a social activity experience that can't always be replicated by cannabis.
"Consumers often drink more than one alcoholic beverage on one occasion and this is not possible at the moment for most new cannabis consumers because the dosages are too high and multiple drinks would lead to a bad experience," he said.
"Also, there is the drug-driving issue, which is very real. Yes, drink-driving is a problem, but at least an informed decision on when the risk is lower can be made, which is not possible with THC consumption at this point in time."
With regard to what happens with THC, it's a waiting game. In the meantime, Tilray has the alcohol experience covered as well.
– Lorraine Mullaney CannIntelligence staff
Photo: LinkedIn