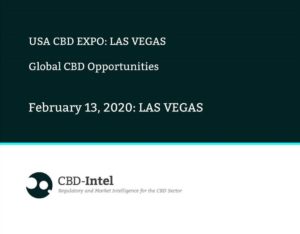 Our managing director, Tim Phillips, recently discussed global CBD opportunities during the USA CBD Expo in Las Vegas in February. He explored medical and recreational cannabis and their developments, CBD as an ingredient in health and wellness, the market share in grey markets, and regulatory changes in food and cosmetics.
Tim also focused on the largest commercial opportunity for the cannabis sector outside of North America in the short and mid-term, how the market will evolve given the changing regulatory and market environment, and finally presented a global overview of the sector.
You can now download his presentation and stay informed of the industry updates, and if you want more regulatory and market data, do not hesitate to browse through our latest reports here.