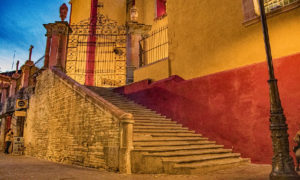 Further advances towards the legalisation of cannabis in Mexico have been delayed by a government shutdown due to the COVID-19 pandemic, with a new deadline for legislation set by the country's Supreme Court.
Mexico took a historic first step towards nationwide legalisation when 26 of 33 lawmakers spread over three Senate committees voted on 4th March to approve the "General Law for the Regulation and Control of Cannabis". It was the first in a series of legislative consents required to decriminalise cannabis cultivation, use and distribution in the country.
The second step – a debate and vote in the entire 128-member Senate – will be delayed following the country's month-long state of emergency, declared on 30th March.
Originally, Mexico's Supreme Court set a deadline of 30th April for both houses of Congress – the Senate and the Chamber of Deputies – to prepare and approve new legislation to decriminalise cannabis-related activities such as seed procurement, possession, transportation and sales. This deadline has now been extended by the court, giving legislators until 15th December, the final day of congressional meetings for the year, to pass a new law. Congress is expected to resume legislative session on 1st September.
"I think the bill is advancing well, but with all the difficulties of the health crisis facing the world, ordinary legislative sessions for this period are obviously on hold," Luis Fernando Salazar, a senator from the ruling Morena party, told CBD-Intel. "I do think the legislation will eventually be approved, but it's unlikely in the short term. I'm not sure when it could be, given that we don't know how this current emergency situation will evolve."
Differentiating CBD from hemp
The 228-page bill was well received by senators in the justice, health and legislative studies committees, and applauded by proponents such as Salazar for the adjustments made to the original draft.
One change being considered, according to the lawmaker, is to differentiate how the bill applies to hemp, cannabis and cannabidiol, or CBD. According to text of the bill, Mexico's current general health law "doesn't distinguish between a marijuana plant and a hemp plant, nor does it distinguish between CBD – which is not psychoactive – and THC, which is psychoactive."
The bill proposes to group hemp and CBD into a new section of the general health law, so that "substances derived from a narcotic but that aren't psychotropic and have ample industrial uses for commercial purposes…should not be regulated with the same rules of the products containing THC, nor should they be grouped with products that contain up to 1% of THC".
According to Salazar, one of the likely modifications to the current bill would be to implement this differentiation.
"They are thinking about the possibility to present a bill to regulate the CBD from the hemp," Salazar said. "They want to treat them in a distinct way so that they don't fall under the same guidelines."
The law's revised proposal also calls for broader medicinal and recreational cannabis use and provides more clarity about how the plant's supply chain will be regulated by the government.
New institute for cannabis regulation
Some general guidelines are included in the draft legislation – mostly pertaining to cultivation and consumption amounts per registered grower and user.
The law would establish a new decentralised public branch of the Health Ministry, specifically set up to oversee regulation of the newly created market.
"The Mexican Institute of Regulation and Cannabis Control…will have absolute authority over the planting, cultivation, harvest, production, packaging, promoting, sponsorship, transportation, distribution, sales and commercialization of any form of cannabis and its derivatives," the proposal reads.
"The proposal creates and favours a national market," added Salazar. The cannabis institute would "regulate the market and give priority to small and mid-size Mexican companies so that they generate a national industry and create employment for the landowners and farmers of this country".
Individual registered growers would be allowed to grow up to 20 flowering cannabis plants for personal use as long as production did not exceed 480 g of cannabis per year. The law would allow possession of up 28 g of cannabis – up from the current 5 g limit – and only seek arrests for possession of more than 200 g.
The bill also aims to "guarantee the rights of patients with difficult-to-treat illness access to medicine with characteristics that allow them to substantially improve their quality of life and well-being".
Rules for cooperatives, and personal use limits
However, the draft proposal does not set up regulations for companies to produce cannabis. The closest equivalent is the creation of cooperatives.
These must grow exclusively for the use of the partners involved, have a minimum of two and maximum of 150 partners, and offer advice on how to reduce risks and potential damages to partners. If production exceeds the allowed 480 g of cannabis per partner per year, the excess production must be donated for scientific investigation.
Guidelines for matters such as distribution are less detailed. They largely repeat that licences must be obtained and specify basic information such as that minors must not be employed in the operation.
More changes to the cannabis bill can be expected as it advances in Congress, Salazar said, adding that most law proposals are modified in both chambers prior to ratification.
Should Mexico lift the state of emergency and vote to legalise cannabis in both the Senate and Chamber of Deputies, one final obstacle, according to Salazar, could be president Andrés Manuel López Obrador – even though he favours the legalisation of cannabis in principle.
"Our president has said lately that he doesn't want recreational cannabis use to be included in the law, but that contradicts what has already been approved by the Supreme Court," Salazar said. "By law, some people already can smoke cannabis in a recreational way. I'm not sure if additional restrictions or changes might be proposed if this in fact becomes an issue."
– Adam Williams CBD-Intel contributing writer
Photo: Erika Falco