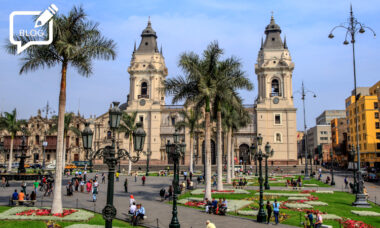 New legislation has been put forward in Peru that would establish a framework for the production and commercialisation of hemp in the country. But the bill was put forward by a legislator from an opposition party. Does it have much chance of succeeding?
As it turns out, the real question is how much chance any bill has of succeeding in Peru at the moment. The 130-member Peruvian Congress is controlled by a minority government, with the ruling party Peru Libre (Free Peru) and its allies holding 43 seats compared to the opposition's 87.
This heavy division has led to escalating tensions – particularly in recent weeks – and signals that the current legislative session is going to be heated and complicated.
On 5th August, 67 legislators voted against president Pedro Castillo's visit to attend the inauguration ceremony of Colombian president Gustavo Petro, marking the first time in 20 years that Peru's Congress had voted to deny a presidential trip (42 members voted to approve the visit).
The situation is being defined as a congressional crisis, and the Organization of American States (OAS) has been asked to intervene to mediate the conflict between the president and members of the legislature. 
Agreement still possible
But as troubled and fractious as things may look, there is still decent hope for the hemp bill. It was proposed by by the Popular Action party (Acción Popular), which has aligned to vote together with several other opposition parties in recent debates.
To this is likely to be added approval by the minority government Free Peru party –which is already overseeing legislation to regulate medicinal cannabis that is advancing at the governmental level through work by the Health Ministry. Together, if the coalitions hold on this subject, there should be enough to get the bill through Congress.
However, because of the congressional crisis and general gridlock opposition to the president, it seems likely that some bills will be slow to advance in the current legislative session, or be shelved altogether.
The medical cannabis framework is scheduled for publication this month after a 90-day period for public commentary. It may provide an indicator of how the hemp bill is likely to be received in the future and some indication of what hurdles it may face.
– Adam Williams contributing writer and Freddie Dawson CBD-Intel staff
Photo: Murray Foubister