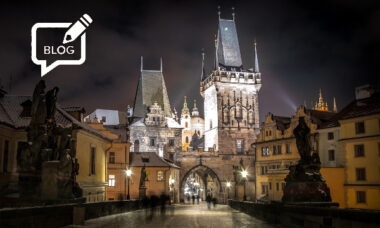 The Czech Republic has taken another interesting U-turn. A short time after saying CBD and other cannabinoids obtained from hemp are not approved for use in food, and for this reason the State Agricultural and Food Inspection Authority (SZPI) would enforce a ban on sales of food and supplements which contain them, authorities have now announced that no measures regulating the sale of CBD will come into force.
Prime minister Peter Fiala tweeted that together with his deputy Ivan Bartoš, agriculture minister Zdenek Nekula, minister for legislation Michal Šalomoun and national anti-drug coordinator Jindřich Vobořil he has agreed that the country will take a different route.
"A working group will meet this afternoon that will look for a way to ensure that foods containing CBD do not fall under this ban now, as this would mean a major complication for users of this substance and for a number of Czech entrepreneurs," Fiala said. "The group will also work to ensure that the market for CBD products is governed by clear and predictable rules."
It is yet another unexpected move from one of the few jurisdictions still making throws out of left field. It was thought the initial move – which was always more of an intention to increase enforcement of existing guidelines rather than a new crackdown – was part of the country's plans to tidy up its act in related areas before taking the next step down the long path towards recreational cannabis.
If that was the case, what does the U-turn mean for recreational cannabis? And how about other promises, such as taking apart the market for intoxicating hemp-derived cannabinoids (IHDCs) by specifically prohibiting IHDCs such as HHC?
The Czechs do seem to be into the economic benefits of cannabinoid regulation. Taxation of recreational cannabis in a legal market is still an intention, so perhaps the sudden change of direction on ingestible CBD was down to similar factors – as well as the stated need to avoid complicating things for users.
If that's the case, perhaps a change in stance on HHC will follow – the decision to ban it never having been a unanimously supported policy anyway. The Czech Republic's IHDC market – and the entrepreneurs behind it – have also been contributors to the country's economic development, so a change back to allow them to continue could also be on the cards.
We shall see.
– Freddie Dawson CannIntelligence staff
Photo: Lubos Houska