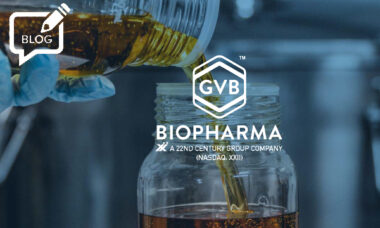 News from 22nd Century Group provides an interesting contrast to current US trends.
The specialist in modified plants recently acquired a hemp/cannabis company to add to its ongoing research in the area. The company announced that the subsidiary, GVB Biopharma, was planning to continue to grow production. It had already increased production levels by 200% from 2020-2021 and then further doubled it from 2021 to 2022.
It now expects further production of crude extraction to increase, with its Prineville, Oregon facility ramping up throughout 2023. Prineville is one of three GVB manufacturing facilities and has capacity to exceed 15,000 kg per month at full operations.
This stands in marked contrast to the majority of action in the US hemp production and extraction sector, where crop acreage is falling and businesses are cutting back on extraction capacity. For example, Folium Biosciences recently put its Colorado extraction facility up for sale despite never having used it.
The company blamed the Covid-19 pandemic for the failure to utilise the facility, which it bought in 2014 and refurbished over 2019 and 2020. However, the continued fall in hemp farming brought about by the significantly lower price achievable also certainly played a role.
Unharvested crops
A report from the US Department of Agriculture's National Agricultural Statistical Service released last year noted that many farmers did not even bother to harvest a planted crop. In Colorado roughly 70% of hemp fields planted in 2021 went ungathered, with only 3,100 acres actually being harvested.
All this makes 22nd Century's GVB expansion all the more surprising. It should be noted that GVB is intending to secure permission for pharma grade manufacturing. But it is clearly still interested in hemp extracts as non-pharmaceutical products, since it is also renewing its cGMP registration for the production of dietary supplements.
So what is it that 22nd Century sees that no one else does? Perhaps the company has found some way to utilise cannabinoids in smoking cessation? It is an area of ongoing research and something 22nd Century is looking at through other means.
Perhaps time will bring further clarity to the outlier in an otherwise pessimistic outlook for the sector.
– Freddie Dawson CannIntelligence staff