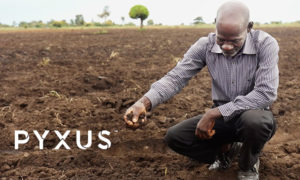 Pyxus International, a major supplier of products to the tobacco and vaping sectors, is to sell off its cannabis-related business while restructuring its industrial hemp and CBD operations to minimise financial investment in that area.
The decision marks the departure of one of the first larger tobacco players to get involved in the sector. The company said its cannabis businesses were still cash negative and it had decided it was in its best interests to concentrate on its more profitable tobacco and e-liquid arms.
In connection with the plan, three Pyxus subsidiaries – FIGR Brands, Canada's Island Garden (FIGR East) and FIGR Norfolk – have filed for and received protection from their creditors under the Companies' Creditors Arrangement Act (Canada), with FTI Consulting selected as the court-appointed monitor.
Pyxus expects obligations to employees and key suppliers of goods and services to continue to be met by FIGR while a sale process to be conducted by the monitor is carried out.
"Our strategic decision to exit cash flow negative cannabinoid operations will allow us to reduce corporate SG&A [selling, general and administrative expenses] and sharpen our focus on growing our more profitable tobacco and e-liquid businesses such that these complementary businesses can fully leverage Pyxus' 145-year heritage and existing relationships," said Pieter Sikkel, president and CEO of Pyxus International.
"We maintain our belief that there is value in FIGR and its growth can be accelerated with the right capital structure and partner. The completion of our financial restructuring, Global Operations Efficiency Program, and continued investment in agronomy, traceability and sustainability are proving to be of significant value to our tobacco customers as we have started to work together on long-term strategic partnerships that support our objective of growing our market share."
Pyxus was thought to have been one of the main parties interested in the start of hemp production in Malawi. The company had also previously invested in research identifying and addressing knowledge gaps surrounding hemp production through the evaluation of CBD hemp cultivars and cannabinoid production in partnership with Cornell University's College of Agriculture and Life Sciences.
It is unclear what the company's business decision to sell off its cannabis-oriented subsidiaries means for the future of hemp projects such as these.
What This Means: Leaving cannabis and hemp, widely seen as fast-growing niche sectors with a bright future in many western markets, to concentrate on tobacco, widely considered a dying industry, seems somewhat counter-intuitive.
However, if Pyxus can become a dominant fish in a shrinking tobacco pond perhaps it does make more business sense than attempting to compete in a significantly over-subscribed and hyper-competitive cannabis production market.
Nonetheless, the move and its timing stand in marked contrast to British American Tobacco (BAT)'s decision to test the waters of the CBD market with the launch of a CBD vaping product under its Vuse brand.
– Freddie Dawson CBD-Intel staff