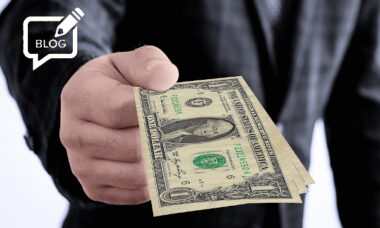 A new study offers little towards understanding the potential of cannabis as a substitute for opioids. The research, led by statistician Bikram Karkamar of the University of Florida, set out to evaluate the relationship between opioids and cannabis on direct opioid manufacturer payments to doctors in US states that had passed medical cannabis laws (MCL).
The researchers found a positive correlation. But despite this and other new evidence continuing to support the analgesic potential of cannabis, the study does little to add to the conversation, and calls that cannabis can substitute for opioids remain premature.
In the study, payments to physicians in states that passed a MCL in 2016 were compared to payments to similar physicians in states that passed a MCL at a later date. Because payments are not necessarily consistent, the authors use a sophisticated statistical model that smooths out payments to find "a significant decrease" in payments.
However, the study only looked at pain management doctors and anesthesiologists, and the decrease – while substantial – was only observed among the pain management doctors, with no difference observed for anesthesiologists.
Considering that the findings may not apply to other specialities, and data from around the time of the study shows the two groups only combined to prescribe about 10% of opioids, the overall impact of the decrease found is questionable.
The study also has methodological limitations that merit follow-up. For example, while the authors dismiss other policy measures that may distort their results, claiming they were too removed in time, they overlook measures passed in several states limiting the opioid supply, which could, in reality, be responsible for the difference.
The passage of a law is not its enactment
Putting aside these potentially serious reasons for scepticism, and assuming the authors' findings are correct, the study still would not necessarily tell us much.
They show the passage (not the enactment) of a MCL reduces payments from opioid companies to doctors. This means that opioid manufacturers would not be limiting direct payments to doctors in MCL states because there is a noted observation of the ability of cannabis to function as a substitute for opioids. The timing means the medical cannabis programmes have largely not been implemented and thus could not exert an effect themselves.
Instead the companies presumably are doing so because they expect the law will change trends in prescribing activity.
The authors do claim to "provide evidence that this decrease (in opioid payments) is due to the availability of medical cannabis as a substitute", but their case is weak. Beyond misconstruing a single study, their empirical evidence of changes in opioid payments following the actual enactment and implementation of a medical cannabis programme in Florida is at best an association and does little to control for alternative causes.
And, of course, from a patient's point of view – and one would hope from a doctor's too – the important issue is not about payments, but about safety compared with opioids and effectiveness in analgesia.
– CannIntelligence
Photo: Gerd Altmann