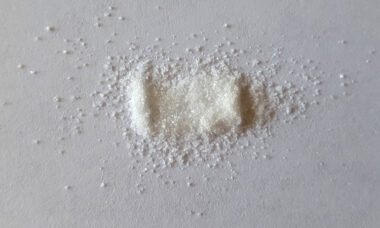 The UK's National Health Service (NHS) has expressed some interest in the viability of psychedelics as a course of treatment.
Canadian biotechnology company Awakn Life Sciences recently signed a memorandum of understanding (MoU) with the Devon Partnership NHS Trust and the University of Exeter. The MoU builds upon previous work running a Phase 2 trial undertaken between Awakn and the Devon trust.
The Devon Partnership Trust provides NHS services for people with mental health problems, learning disabilities and autism, and the Psychopharmacology and Addiction Research Centre at the University of Exeter is a field leader in clinical trials of combined psychological and pharmacological interventions, with experience of compounds such as MDMA (ecstasy) and ketamine.
The organisations signed the MoU to establish a strategic relationship and framework with which to assess NHS organisational readiness for ketamine-assisted psychotherapy.
"The signing of the MoU is an important milestone as mental health issues continue to exacerbate globally," said Awakn's CEO Anthony Tennyson.
The firm will investigate how to enhance the evidence base for ketamine-assisted psychotherapy as an alternative treatment for alcohol use disorder and treatment-resistant depression within the NHS. The partnership will also assess how best to accelerate the on-label use of ketamine-assisted psychotherapy to treat alcohol issues at scale. The MoU will attempt to understand what could work best in an NHS setting.
One of the priorities will be Awakn's Phase 2a/b study into the use of ketamine for the reduction of alcohol relapse. Alcohol addiction has been a priority for the NHS due to the high cost it incurs for the health service.
"The method of use for ketamine developed in this trial, which Awakn has exclusively licensed, has strongly indicated in a clinical trial to be more effective at treating alcohol use disorder than any other currently available treatments," Awakn said. "Awakn, the University of Exeter and the Devon Partnership Trust, amongst other activities, will assess how best to bring this research forward into a planned two-armed, Phase 3 pivotal trial in the UK."
– Lorraine Mullaney CBD-Intel staff
Photo: Wikimedia Commons