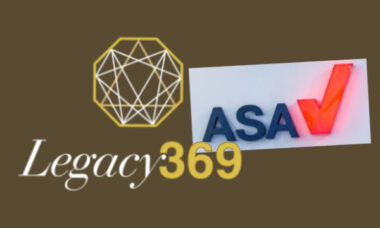 Referring to the fact a company cannot make medical claims and saying "the internet is a rich source of information and stories and personal testimonials of how CBD has hugely benefitted individuals" can itself be construed as making a medical claim, according to the UK Advertising Standards Authority (ASA).
The ASA upheld its own challenge to implied claims made by the brand Legacy 369 on its website and in a Facebook post. The company said on the website that it was unable to make medical claims about any of its products due to current UK and EU legislation, including claims about the health benefits of CBD in general.
It added that any company doing so was breaking the law and faced the possibility of being censored by regulatory authorities. Little did it realise that it was soon to be censored itself.
Legacy 369 further stated: "The internet is a rich source of information and stories and personal testimonials of how CBD has hugely benefitted individuals in both their mental and, their physical health, have abounded for hundreds if not thousands of years, used as it has been by alternative practitioners, therapists, herbalists and even doctors. There are currently studies being done in the UK into CBD for anxiety, psychosis and pain management in chronic illnesses. The most advanced research is into schizophrenia and rare forms of epilepsy."
The ASA said that although the text made a general reference to CBD and did not refer to Legacy 369's products specifically, given its placement on a website where CBD products were marketed it was likely to be interpreted as meaning that "although direct reference to health benefits could not be made for legal reasons, nevertheless, medicinal properties were attributed to CBD products, including those available through the Legacy 369 website".
Nourished and soothed
Legacy 369 tried to defend itself by saying the site only stated that studies were being carried out for CBD but did not refer to the results. It added that it specifically said it was unable to make medicinal claims for Legacy 369 products or CBD in general but that there was evidence CBD could treat various ailments. It provided the ASA with a range of studies to support the idea that CBD could assist with anxiety, psychosis, pain management, schizophrenia and epilepsy.
However, the ASA said the implication was that the existence and range of these studies indicated CBD could be valuable in treating the conditions mentioned and thus amounted to a medical claim. It said the ad should not appear again in that form. Legacy 369 said it already had removed the disputed text in response to the ASA inquiry.
The ASA also challenged a Facebook ad posted by the company which said topical CBD enabled a consumer to "target areas of pain" and also left skin feeling "nourished and soothed".
The company said it thought the topical application process would give the skin that feeling as the ingredients would melt at body temperature and be absorbed through the pores. It added that it said pain could be targeted because a consumer could place the balm where they wanted.
The ASA largely ignored the "nourished and soothed" element but said a statement that a topical CBD product could target areas of pain was making a medical claim that CBD creams could relieve pain.
This much more succinct, straightforward response was not surprising. However, the ASA's ruling on the use of text discussing medical studies that can be found elsewhere on the internet could be concerning to many companies which have gone down the route of saying further information on the benefits of CBD can be found through searching online. Companies making such statements will have to be very careful how they word them to avoid being targeted by the ASA in the future.
– Freddie Dawson CannIntelligence staff