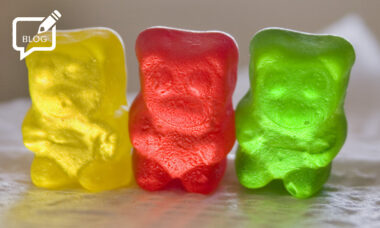 CBD companies are flummoxed by the European Food Safety Authority (Efsa)'s decision to pause novel food application assessment over data gaps in publicly available information.
Companies CBD-Intel spoke to could see no real reason for the pause, as there was no evidence of a health issue linked to the gaps in data, or any way to provide the requested information in a timely and cost-effective manner.
Generally, substances are tested on a tiered framework where, if no major issues are found during preliminary tier 1 testing – as was the case with CBD – then there is no reason to proceed with further studies in other tiers.
It looks like Efsa has taken a dim view of simply declaring "no further issues" after performing tier 1 testing and will require further, more in-depth tier two testing that will be both time-consuming and expensive to conduct.
For example, data gaps in the impact on reproductive health may require human studies that take several years to be performed.
It also looks like companies will not be able to simply use publicly available data to support the safety of their product at the tier 1 testing phase and instead will be required to generate proprietary data unique to their products for use. It is unclear how this will fit in with those companies that have submitted data as part of a consortium.
The big question
The European Industrial Hemp Association (EIHA) has said it was not surprised about the safety concerns from Efsa and that it believes its consortium approach will meet the expectations of Efsa in addressing the data gaps.
Others are not so sure, wondering if the varying types and levels of cannabinoid found in products means resulting data will simply not be close enough to the products submitted in the applications for Efsa's liking.
Altogether it means the EU market will remain without a valid novel-food supported product for the foreseeable future. Whether member states will now step up enforcement of novel products on markets without authorisation is the big question.
It could be the opposite turns out to be the case and producers that have stayed out of the European market over novel food complications will now be emboldened to come in and start selling anyway, given the lack of progress in moving towards an approved application.
Perhaps in that case, in trying to be overly cautious on safety, Efsa will have in fact added an extra risk to public health.
– Freddie Dawson CBD-Intel staff
Photo: Pato Garza