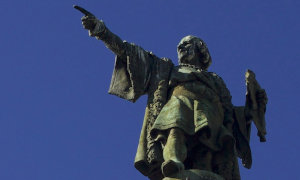 It remains unclear when, or whether, US Food and Drug Administration (FDA) guidance on CBD enforcement policy will be published, according to speakers at the recent Food and Drug Law Institute annual conference.
The document Cannabidiol Enforcement Policy; Draft Guidance for Industry remains in the Office of Management and Budget's court, with no indication of when it will be released and a continued ban on public viewing.
The policy is expected to settle the FDA's good manufacturing practices (GMP) and provide a path around the Food, Drug, and Cosmetic (FDC) Act which keeps CBD in foods, drinks and dietary supplements illegal.
Experts disagreed on when or even whether the guidance would ever be published. Jonathan Havens, a partner at the law firm Saul Ewing Arnstein & Lehr, did not believe the agency was particularly bothered with CBD regulation given the other issues it faces. "FDA doesn't want to issue regulations," he said. "It is a distraction for the agency."
He added that he believed the FDA thought simply saying CBD was an impermissible dietary ingredient would be enough and people would not use it. When that proved not to be the case, the agency largely decided to leave things as they were.
"We know that unless you are making aggressive claims, you will not have received a warning letter," he said.
'Just don't break the law while you're breaking the law'
Others were not so sure that discretionary enforcement would stay discretionary. They would like to see actual policy on what violations would and would not be pursued – even if there were no overarching regulations to help bring clarity to the general grey area of CBD product legality.
"Until the FDA rolls out CBD regulations and determinations about certain CBD categories, including the enforcement discretion policy that may be imminent, many businesses are operating under the old gamblers' saying, 'Just don't break the law, while you're breaking the law'," said Paul Joseph, a counsel at the law firm Foley & Lardner and a former associate chief counsel for enforcement at the FDA.
The key thing is that manufacturers and retailers do not want to draw attention to themselves now, added Suzanne Trigg, a partner at the firm Haynes & Boone specialising in guiding companies through FDA regulatory matters.
"If you are violating federal law, are you waving a big flag that attracts the FDA's attention and the FTC [Federal Trade Commission]'s attention and perhaps even criminal enforcement?" she asked.
What This Means: Discretion is the better part of marketing. The companies that will continue to succeed in a market where they are technically selling a product that violates FDA regulations are those who make the fewest marketing claims.
As Suzanne Trigg suggested, those likeliest to avoid FDA attention are those that sit their bottle on the counter with no other marketing. It does not look as if the FDA particularly wants to go out and create more headaches for itself by cracking down on CBD food, drink and supplement products in general. But it also does not look like the agency is in any particular rush to provide any regulations that would create a legal pathway to market.
And with Congress currently tied up, there does not appear to be a legislative way to make that path coming any time soon. So it will be the quieter brands that continue to do the best from an enforcement perspective for the foreseeable future.
– Andy Arnold CBD-Intel US correspondent
Photo: Alan Levine