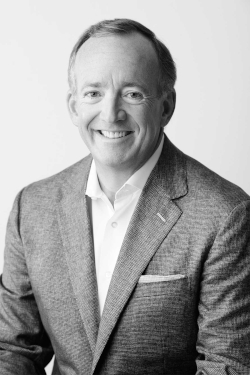 The heir to the Wrigley's chewing gum fortune, Beau Wrigley, has entered into a deal he claims will accelerate the growth of his multi-state cannabis company, Parallel, enabling it to "disrupt the more traditional beverage alcohol and healthcare spaces" and launch rare cannabinoids.
Special acquisition company Ceres Acquisition has agreed to buy Parallel at an implied value of $1.9bn, which will allow the newly formed company to go public by taking on Ceres's listing on Canada's NEO Exchange. The deal is expected to close this summer.
Ceres has received investor commitments of $225m, which will fund the continued growth of Parallel's US footprint.
The firm already has around 50 retail outlets across the US, plus cultivation and manufacturing sites in five US states – Florida, Pennsylvania, Massachusetts, Nevada and Texas.
It sells gummies, vapes and balms, but not chewing gum. It intends to enter into a partnership with Cookies, a well-known cannabis brand, which it believes will strengthen its presence in Las Vegas.
Transforming the cannabis industry
"We believe Parallel is ideally positioned for its next phase of growth, as we continue to build our presence in strategic markets and invest in innovation, R&D and the customer experience," said Parallel CEO William "Beau" Wrigley (pictured). "This transaction will enable Parallel to accelerate existing investments to transform not only our company but also the cannabis industry.
"As a public company, we will have access to capital to grow our national footprint through new licences and M&A, improve our cultivation and production capacity, expand our established retail footprint, develop and launch rare cannabinoids products with therapeutic benefits, and conduct important clinical research in partnership with the University of Pittsburgh School of Medicine."
He said the firm had been waiting for market volatility to die down while quietly building a strong, scalable foundation to enable "massive growth" in the sector.
"People are really beginning to realise that you need to be a more sophisticated investor when looking at cannabis companies," he said. "It's a time for consolidation in the industry, so having a public currency enables us to grow organically and access organic M&A opportunities as well."
Geographical location
In addition to increasing its national presence, Parallel plans to improve its cultivation and production capacity and expand its established retail footprint.
"We're careful in curating and being thoughtful about where we place stores," added Wrigley. "It's not about the number of stores it's about the geographical location of stores."
On the research and development side, Parallel is investing in clinical studies of rare cannabinoids with therapeutic benefits, via its partnership with the University of Pittsburgh medical school.
"We've invested a lot in R&D, which differentiates us from a lot of other companies out there," said Wrigley. "There's so much technology and capability that can go into some of the rare cannabinoids that people aren't really even working with yet that can really provide enormous wellbeing benefits to people."
The 'smart thing' for states to do
Wrigley predicted further legalisation of cannabis at state level and relaxation of rules at federal level, especially those relating to banking and some ancillary services, which will enable cannabis companies to function more like normal businesses.
"One of the key things that will happen in the shorter timeframe – as opposed to the federal, which I think is going to be longer – is that some of the states will hopefully become more business-friendly and realise that this is a business that can create jobs and can create tax revenue that their constituents want," he said.
"The smart thing to do is to allow a fundamentally business-friendly regulatory environment for these companies to play in, otherwise you're going to have people going to the black market."
– Lorraine Mullaney CBD-Intel staff