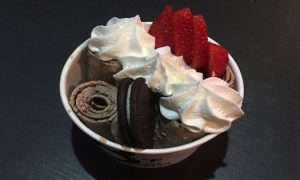 Ben & Jerry's says it will introduce CBD ice cream to stores throughout the US as soon CBD is legal across the country.
The Unilever-owned company will use CBD sourced from its home state of Vermont for the new product, which is yet to be officially named.
The regulatory regime for hemp was relaxed at the federal level in the US through the Farm Bill in December last year but that does not mean that CBD can be sold everywhere.
Although some states allow the sale of CBD, the US Food and Drug Administration (FDA) has said it should not be used in food products as it is the active ingredient in an FDA-approved drug. The FDA has recently held a hearing into the possibility of changing that or creating routes to product approval. 
Earlier this year the burger chain Carl's Jr. brought out a CBD burger special for one day, 20th April. It has not indicated whether it would make the burger available again in the future. 
In September 2018, Coca-Cola said that while it had "no interest" in selling CBD-infused products, it was "closely watching the growth of non-psychoactive CBD as an ingredient in functional wellness beverages around the world".
Unilever has not responded to CBD-Intel's requests for information on whether it would sell Ben & Jerry's CBD ice cream outside the US, or whether its other brands would make CBD-infused products.
What This Means: Given Ben & Jerry's hippy image, it is no great surprise to see it contemplating an ice cream infused with CBD. Much depends, however, on the outcome of the just-started FDA hearing,  although following the Farm Bill the outcome may well be positive.
In that case, Ben & Jerry's is unlikely to be the only big food brand to bring a CBD product to market.
– Peter Henn CBD-Intel contributing writer