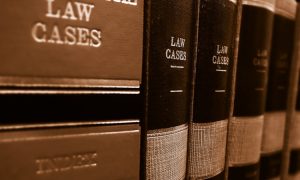 Lawyers for the UK Cannabis Trades Association (CTA) have confirmed to CBD-Intel that they have not been instructed to sue the EU over novel food guidance for cannabinoids including CBD – contrary to many current media reports.
Robert Jappie, head of cannabis law at the law firm Mackrell Turner Garrett, told CBD-Intel that they were definitely not suing anybody over the issue at present. The CTA has, however, confirmed that any enforcement activity in the UK may be fought in UK courts.
The confusion appears to stem from initial reports of a meeting in Brussels at which the CTA and European International Hemp Association (EIHA) presented information to the European Commission's Working Group on Novel Foods.
Reports described information presented to the working group, arguing a history of consumption of cannabinoids in Europe prior to 1997, as a "challenge". This was then re-reported as being a legal challenge, whereas in fact it was simply the presentation of a different point of view to current guidance.
Jappie and the CTA are still awaiting a response from Europe to the information presented but do not think anything will be forthcoming for some weeks.
What This Means: It is sometimes easy to see how information can get twisted in the re-telling and stories grow out of proportion. But let's make this clear: there is currently no legal challenge to novel food guidance.
– Freddie Dawson CBD-Intel staff
Photo: Witwiccan