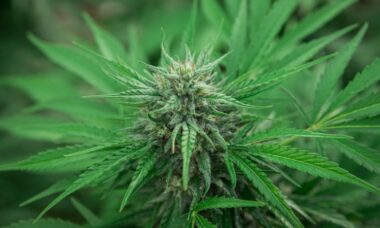 The EU has granted official recognition to a hemp variety rich in cannabigerol (CBG) by including a new cannabinoid strain in its database of registered plant varieties.
Enectarol, a variety high in CBG and produced by Dutch-registered breeder Enecta, is the first CBG-rich hemp plant to feature in the official list after updates to the catalogue were published in May.
Mostly known for its therapeutic applications, non-intoxicating CBG is less popular than other cannabinoids such as CBD and THC.
"It's still not a very well-known variety in Europe, but it's starting to raise more interest," Enecta's co-founder Jacopo Paolini told CBD-Intel.
Paolini said that Enectarol contains between 6% and 8% CBG, depending on how it's cultivated, while ensuring THC levels well below the 0.2% limit imposed by EU laws, which will be raised to 0.3% starting from next year.
This makes it particularly appealing, he added, especially now that the new strain is recognised within the EU.
Paolini said that Enectarol buyers are mainly based in France and in the US, where the plant was registered in 2019.
"Our clients want to plant and grow, without having to worry about anything else," he said. "They are happy to have a traced supply chain as opposed to having to plant a seed under a different name tag."
The long road to registration
Enecta, which was launched in 2013, started working on the creation of Enectarol in 2017. Although the company was the first to apply for registration within the EU database for a CBG-rich variety of Cannabis sativa, Paolini believes it is just a matter of time before other brands follow suit.
However, the registration process for new cannabis varieties can be very long, although even more time was needed previously, Paolini said. First, the new strain needs to be stabilised and tested for THC levels, which takes approximately one year.
After that, the registration process can require two to three years. Plant varieties are first registered in an EU country. Enectarol was registered in the Netherlands, and included in the Dutch register at the end of February following the stabilisation, registration and examination process.
Once the registration at a national level is notified to the European Commission (EC), a variety can then be included in the EU catalogue, a list of varieties that can be marketed in Europe.
"When we started, the preparation process would last for around two years, whilst now one year is enough," said Paolini. "Then you need to perform outdoor trials, which take around two years if the season is good."
Breeding lucrative cultivars
Enectarol is bred in Italy like other strains grown by the company, including Dutch-registered CBD strain Enectaliana. Enecta runs two production centres in the Italian regions of Veneto and Abruzzo, where Paolini started his career in the agricultural sector before launching the company in the Netherlands.
Enecta's co-founder said that climatic conditions in Italy were among the main reasons production operations were based in the country, where the company also opened a subsidiary.
According to Paolini, while CBD continues dominating the European cannabis market, in the coming years sellers will need to diversify their portfolios.
Apart from its CBD varieties and CBG strain Enectarol, Enecta is also in the process of registering in the Netherlands plants rich in cannabinol (CBN), cannabichromene (CBC) and cannabidivarin (CBDV). The company aims to complete EU registration as well, following the Dutch approval it anticipates receiving.
All these varieties, Paolini said, are raising interest among producers in the more traditional CBD market as well as farmers in other sectors, such as the tobacco industry, itself now facing a decline.
"They are looking for remunerative cultivars and they are turning to cannabinoid plants," Paolini said, adding that Enecta was in talks with several tobacco growers in the Czech Republic, Italy, and Spain's south-western region of Extremadura, whose production of tobacco leaves is the highest in Europe.
– Tiziana Cauli CBD-Intel staff
Photo: Enecta