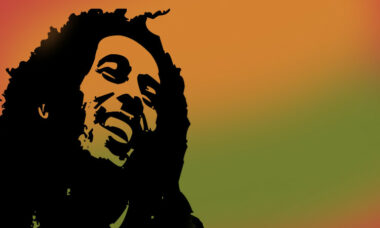 A range of Bob Marley-themed functional mushroom tinctures will soon debut in the UK under the Marley One brand.
The products were created through a partnership between the singer's family and Silo Wellness, a Canadian headquartered company focused on functional and psychedelic mushroom products. A Marley One range of psychedelic products is also expected to be launched, but is determinant on regulatory developments in target jurisdictions.
Silo Wellness announced an exclusive distribution deal on 5th August with the LocoSoco Group, a UK brand distributor, to begin selling its Marley One tinctures in the UK as wellness products, company CEO Douglas Gordon told CBD-Intel.
LocoSoco will target dependent retailers, buying groups, health food stores, online retailers and influencers and their e-commerce affiliates, across the UK with a $1.4m minimum order commitment.
Wellness products
These tinctures do not contain psilocybin and should generally be classified as wellness products, Gordon added. They combine functional mushrooms with products that are already familiar to consumers like ginseng or ginger. For example, One Harmony – which combines mango flavour, chaga mushrooms and ginger – is designed to stimulate gut health and improve digestion.
Currently the full Marley One product line includes:
One Mind: A coffee-flavoured blend of lion's mane and L-theanine designed to improve focus and cognitive function.
One Flow: A peppermint-flavoured blend of cordyceps and ginseng designed to enhance physical endurance and mental function.
One Harmony: A mango-flavoured blend of chaga and ginger designed to stimulate gut health and improve digestion.
One Body: A berry-flavoured blend of turkey tail and astragalus designed to support immune health.
One Rest: A vanilla-flavoured blend of reishi and GABA designed to help reduce tension and stress and improve quality of sleep.
"Our functional mushroom line is not just the functional mushroom per se. The formulation gives the ability to consumers who are familiar with some of these other compounds – gingko, l-theanine etcetera – to better understand how these different functional mushrooms will support them. We then also added flavours to them, which is really unique in the functional mushroom space."
Gordon said the tinctures are already being sold in the US and the company is exploring distribution deals for Latin America and the Caribbean.
"Right now, we're really looking at all the different markets where we think there is a viable audience for us to distribute and sell the products."
Mushrooms to 'educate' about psychedelics
In Canada, where Silo Wellness is incorporated, the company has applied to Health Canada for authorisation to sell its tinctures.
While the company is incorporated in Canada and is examining some research opportunities there for psychedelic mushrooms, its operations are largely in Jamaica and the US state of Oregon. The company told CBD-Intel that it does not think its functional mushroom products make health claims and thus has not taken action in this regard.
It is also planning a line of Marley One psychedelic mushroom products. But how that rolls out will depend on regulatory decisions by individual governments, said Gordon.
"In terms of psychedelics, that will be based on which jurisdictions allow for the legal sale of psychedelics. We will formulate products accordingly and launch them there."
Gordon said the hope is that the functional mushroom tinctures will make people more aware of the potential benefits of mushrooms and help educate them about psychedelics.
"What we want to really do with the Marley One brand is, by having a name that resonates so powerfully, really condition people's minds to better understand the power of mushrooms."
Silo One entered into a five-year licensing agreement with the family of the late Bob Marley to sell the new line earlier this year the company.
What This Means: Although Bob Marley would not necessarily be a name that is immediately connected with mushrooms – psychedelic or not – it does makes some sense from a marketing perspective to create a brand associating the two. After all, what name with more general awareness would make a better fit?
It also makes sense from a marketing perspective to launch a brand that can have psychedelic connotations despite the legal sale of a psychedelic product a distant proposition in most jurisdictions. The prospect of having a real globe-spanning psychedelic wellness product brand looks unlikely at best at the moment. But things can change quickly and – though it may be a long shot – if they do, then Silo will be well positioned with its existing Marley One name.
Beyond that, CBD-Intel is unsure about Silo Wellness's interpretation of its products not making health claims. The use of words such as "improve" and "enhance" tends to be interpreted by authorities as structure/function claims (claims that refer to the effect a product may have on the body). It remains to be seen whether authorities in the US or the UK end up taking an interest in how the Marley One line is being marketed.
– Elizabeth Thompson CBD-Intel contributing writer
Photo: Jackie Ramirez