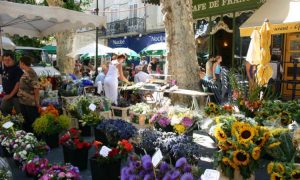 Regular users of CBD in France are increasing their consumption levels, which means the French market offers great potential for growth. That's just one of the findings from in-depth research recently carried out by analysts at CBD-Intel.
The first of three reports on our French consumer survey looked at consumer demographics; the second investigated consumer choices; and the third focused on regular users of CBD.
Most of the survey's respondents said they had used CBD for less than two years, with the largest proportion having used it for between three and six months.
Most users said they had increased their CBD consumption in the three months leading up to the survey. A large proportion also said they planned to increase their consumption in the three months to come.
These results, combined with the high levels of satisfaction recorded in CBD-Intel's previous France market report, show that the CBD market in France offers industry stakeholders great growth potential.
Further analysis of consumer preferences revealed that "trustworthy retailers" and "the organic quality of CBD" topped the list of users' most sought-after product attributes. The "terpenes profile" of the oil – the fragrant oils that give cannabis its aromatic diversity – was the least important attribute in the eyes of regular users.
The relative importance of CBD product attributes – ranging from "absolutely essential" through to "very important" and "of little or no importance" – is presented visually in detail with precise data in our recently published report. Market analysts also investigate possible reasons for consumers' behaviour.
Most of the survey's participants struggled to identify the correct CBD dose, which echoes concerns about dosage issues, which other industry stakeholders have raised with CBD-Intel.
Our report on regular users of CBD in France includes a series of charts, illustrating the details of general consumption habits, popular products, brands and reasons for use, purchase channels, product efficacy and satisfaction, daily CBD usage levels and spend across product types, future consumption habits and important product attributes.
Stakeholders interested in learning more about consumption and retail patterns in major CBD markets around the world, including the

UK

,

Japan

and

US

, plus in-depth analysis of regulatory changes that could have a major impact on business decisions, should ask about

subscription packages

and pricing.
– CBD Intel staff