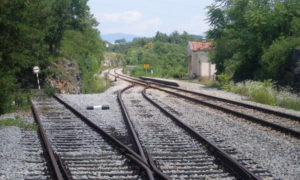 Excess production space, surplus of supply, legal restrictions – and now the coronavirus crisis – have been giving the global cannabis industry a tough ride recently and some businesses are now setting their sights on hemp-derived CBD, seeing it as a safer long-term bet, given its wider legality.
Cannabis producer Aurora shifted its focus to the US market with its $40m purchase of the US CBD retail platform Reliva. Now some of its Canadian rivals are following suit.
Calgary-based cannabis processor RMMI has announced plans to move away from cultivating and processing cannabis towards extracting CBD concentrates from hemp biomass. To facilitate this shift, it has partnered with CBD concentrate supplier Clearwater CannGrow.
Clearwater owns more than 984 acres of licensed hemp cultivation land in Alberta and British Columbia and will be contributing 135,077 kg of high-CBD hemp biomass.
RMMI cited increasing demand for CBD extracts, deteriorating economics for cannabis flower, evolving markets and a rapidly changing cannabis industry as motivations for the joint venture.
"With a Clearwater acquisition, RMMI intends to create a vertically integrated producer of hemp-derived CBD concentrates with attractive economics and a customer portfolio that includes Canada's largest licensed producers," RMMI said.
'Poised for accelerated growth'
The following day, Vancouver-based cannabis retailer Choom announced its acquisition of the CBD-centric firm Phivida Holdings, which has operations in San Diego, Toronto and Belgrade. Choom sells cannabis for the Canadian recreational market through its bricks-and-mortar stores, while Phivida produces a line of CBD-infused foods and beverages, topicals and supplements and sells CBD products online via two retail marketplaces.
Choom said the acquisition strengthened its leadership position in Canadian cannabis retail and it was poised for "accelerated growth with omni-channel retail growth strategy" – evidently shifting away from cannabis cultivation to CBD retail.
Australian CBD maker Elixinol Global is also refocusing its strategy by slimming down its product line and focusing on the lucrative US and European markets for hemp-derived CBD.
The company said it is prioritising pharmacy and e-commerce retails channels in markets where it has existing infrastructure and production capacity. "The rollout of our new Elixinol range is progressing well in the US and Europe and we are now looking forward to further implementing our branded consumer strategy," said Elixinol CEO Oliver Horn.
To fund its new strategy, the company is selling two of its Australian businesses: Hemp Foods Australia, plus the land owned by its Australian medical cannabis firm Nunyara.
The sale of Nunyara was announced on 7th May but Elixinol's deal to sell Hemp Foods Australia to Chinese firm Yunnan Luxin Biopharmaceutical recently collapsed. Yunnan cited "non-satisfaction of a condition" in the terms of the deal, which related to the coronavirus crisis. Elixinol says Hemp Foods Australia remains up for sale as part of its strategy to refocus on core CBD assets.
Oil and gas get in on the act
And it's not just cannabinoid companies that are considering moving into the hemp-based CBD extraction business. Oil and gas firms are also doing it.
One such firm is Saskatchewan-based HTC Extraction Systems, which acquired Canadian company KF Hemp in a deal worth $14m USD ($19m CAD). It followed an earlier foray by an the oil and gas company Highland Resources, which planned to enter the UK CBD market with its subsidiary Zoetic Organics.
KF Hemp has positioned itself to be among the largest growers of hemp for cannabinoid biomass and HTC has acquired its licences to grow and process industrial hemp, its drying and processing facility and equipment, plus rights to its land and farms.
In January HTC acquired California-based hemp extractor Kase Farma, a subsidiary of Starling, which is known for its expertise in CBD extraction, formulation and refining.
Kase Farma said it intends to build a 20,000 sq ft facility in autumn 2020, able to extract, refine, and formulate cannabinoids for an additional 50,000 lbs per day of dried biomass capacity for HTC's emerging global food and drink CBD ingredient market.
What This Means: Firms turning away from the more turbulent global cannabis market to focus on extracting and selling hemp-derived CBD in the US or European markets should bear in mind that the CBD market itself is not immune to regulatory uncertainty.
The 2018 Farm Bill may have effectively legalised the use of industrial hemp in the US but it did not remove all obstacles to the wide-scale sale of CBD products. The US Food and Drug Administration (FDA) still has an issue with the way CBD products are marketed to the public with unproven claims of therapeutic benefit, and the impact of the coronavirus crisis is a great unknown.
– Lorraine Mullaney CBD-Intel staff