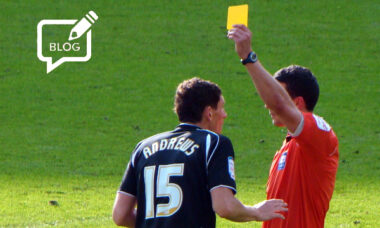 Recent comments by the chair of the UK Committee on Toxicity (COT) about adverse reactions to CBD have stirred up a hornet's nest – but the furore seems to come from a misunderstanding of what he actually said.
Professor Alan Boobis is reported to have said of CBD: "It is not true to say that there have been no adverse reactions reported in the community." He was referring to the Medicines and Healthcare Products Regulatory Agency (MHRA) yellow card Adverse Drug Reaction (ADR) scheme to report and record, not necessarily investigate, the history of possible adverse reactions.
Boobis and the COT, a committee of independent experts that provides advice to the Food Standards Agency (FSA), the Department of Health and Social Care and other government agencies and departments on matters concerning the toxicity of chemicals in food, consumer products and the environment, are examining the safety of CBD as part of the FSA's novel food assessment of cannabinoids in ingestible products.
The controversy over his comments is somewhat puzzling. Many have pointed out that if he was attempting to say CBD was not safe the data largely showed the opposite – with very few reports of serious adverse effects. But it appears he was simply trying to indicate more study should be done – as the COT is currently doing.
The data itself, which has been freely available on the UK MHRA website, shows there have been 874 cases in which CBD has been linked to an adverse drug reaction. This includes ten fatalities. This compares to 26,524 cases (609 fatal) for the popular painkiller paracetamol, broadly considered to be a very safe drug when used in accordance with guidelines.
It should also be noted that the system records each individual reaction (or symptom) as a separate case – and that only 289 individuals have been affected. Of those, nearly 40% also noted at least one other substance in their report, raising questions about what effects, if any, can be confidently attributed to CBD.
Better-safe-than-sorry approach
As to the question of the "seriousness" of reactions, guidelines do exist but the determination can be made by the person reporting the case simply answering "yes" to the question, "Do you consider the reactions to be serious?"
For fatal cases linked to CBD – heart failure (two), unspecified death (two), cancer (three), suicide (two) and aneurysm (one) – it could be seen as people who had been taking CBD at the time of their death, not that their death was in any way related to CBD. The most recent case was in 2019, since when CBD use has continued to increase.
Without further and verifiable evidence of toxicity, these circumstantial cases are likely to be coincidental. Indeed, this is true of many of the adverse reports – and there is no suggestion CBD is either a carcinogen or likely to raise blood pressure.
In all, the MHRA data is the derivative of a better-safe-than-sorry approach adopted in the reporting of adverse drug effects. Cases with even a weak link are reported, erring on the side of suggesting a false relationship rather than missing one entirely.
Correlation is not causation, and several alternative causes could be responsible for a drug event appearing in the yellow card system. One of the most significant is selection bias. When a new drug begins to circulate it is not the general population as a whole that is taking it but a unique subset with a shared trait: some ailment that they want treated. Inevitably, they often have a symptom or condition in common.
The finding that a group of individuals taking pill A have an excessive rate of heart failure may be troubling until one sees that drug A is used to treat high blood pressure and all those taking the pill were already at risk of heart failure.
Anxious and sick
Unsurprisingly, then, many of the symptoms reported as possible adverse effects of CBD are things such as anxiety or nausea, for which people would often be taking CBD. One of the more common serious effects noted for CBD was seizures, the very condition the pharmaceutical formulation of CBD, Epidyolex, seeks to treat.
Given all this, the data generated by the yellow card system, part of the UK's effort to facilitate pharmacovigilance – ensuring all potential medicinal products, including CBD, are safe – cannot be used on its own to evaluate the safety of CBD.
The system was created to monitor drugs after clinical trials to see whether they had adverse effects in the real world that had not been seen in the lab. In order to do this, absolutely everything must be picked up in the net to be sorted out later. And that appears to be what the COT is doing. It is not saying CBD is unsafe, merely that there have been reported adverse effects that warrant further investigation.
The FSA told CannIntelligence the COT was an independent committee that provides advice to the FSA and others and that Boobis's comments were made in correspondence with a publication.
"The yellow card system includes reports from medicinal products containing CBD as well as supplement products. There are established limits to the interpretation of yellow card data which means, that while these reports are useful background, they only form a limited part of the evidence base," said Rick Mumford, head of science, evidence and research at the FSA.
"Yellow card reports are not used for specific regulated product applications. Most of the data used to assess the safety of CBD will be that submitted for authorisation of regulated products or published in the peer-reviewed scientific literature."
– CannIntelligence writers
Photo: Jon Candy