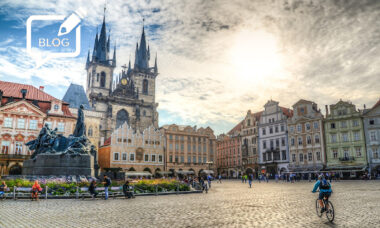 The latest rumours suggest the Czech Republic is indeed walking back plans to ban HHC – following a similar move on ingestible CBD products.
The government is still knee deep in trying to create a recreational cannabis market, but it looks like tightening up enforcement on tangential areas is no longer as much of a concern.
CannIntelligence's head legal analyst Anthony Traurig was told at the recent Cannabis Summit in Prague that two proposals are now on the table for the regulation of CBD and HHC.
One would establish a new category of psychoactive substances to regulate HHC, kratom and hemp extracts with THC levels between 0.4% and 1% – the threshold allowed in hemp under Czech law.
The other would consider hemp and natural extracts as traditional food due to their widespread consumption before 1997 – sparing CBD food supplements from having to undergo the controversial novel food registration process the European Food Safety Authority (Efsa) put on hold a year ago.
This does not mean these proposals are definite shoo-ins. There is a lot of give and take left to be sorted out and one or both may well have to be sacrificed as a bargaining chip – to mix game metaphors – in order to achieve the greater goal of a full, commercial recreational cannabis market in the country.
Disagreement in the corridors of power
Currently it appears that divisions remain, even among government members. Health minister Vlastimil Válek reportedly does not share the confidence shown by national anti-drug coordinator Jindřich Vobořil that the bill to legalise recreational cannabis will be ready to come into effect by early 2024.
Válek appeared to be vague about the bill's content. And while he did not rule out supporting a legalisation proposal, he said he would like to see the German draft law first and that there is no clear consensus yet in the Czech five-party government coalition.
And the push to take enforcement action against ingestible CBD products, championed by the Ministry of Agriculture, was interpreted by representatives from the sector we met at the Cannabis Summit as a reaction by opposition to the government's determination to go ahead with legalising recreational cannabis.
So there could still be further tacks back to the previous course. However, it does appear there are strong elements in the Czech government determined to create, come hell or high water, what would be far and away the most liberal cannabinoid market in Europe.
Whatever happens next, it will definitely continue to be the most fascinating legalisation saga currently under way.
– Freddie Dawson CannIntelligence staff
Photo: Rudy and Peter Skitterians