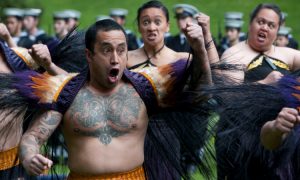 New Zealand could become a new market for CBD following loosening of restrictions in the country, as explained in a new report from CBD-Intel.
A change in law last month moved pure CBD isolate from a class B1 controlled substance under New Zealand drug control regulations to solely requiring a prescription.
However, a CBD product cannot contain more than a total of 2% cannaboids including CBD, THC or any sort of isomer, ester, ether or structurally similar substance.
Equally, these substances technically cannot be extracted from cannabis leaves or flowers – though as CBD-Intel has previously discussed, it is essentially impossible to commercially extract cannaboids from other parts of the cannabis plant as levels are too low.
This would technically make all CBD illegal but in practice it has proven to effectively be unenforceable in other jurisdictions with the same rule.
CBD would still require a prescription from a licensed medical practitioner to be used. And the importation of CBD can only be undertaken by someone licensed to operate a pharmacy or deal in controlled drugs.
These changes and more details on the laws governing the New Zealand CBD market are available in CBD-Intel's newly published regulatory snapshot. Interested stakeholders should contact CBD-Intel for further details on subscription plans or prices for standalone reports.