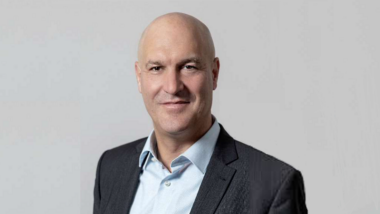 As the German government pushes ahead with its work creating a new legal framework for cannabis in the country, the European Industrial Hemp Association (EIHA), the German Cannabis Business Association (BvCW) and the German industrial hemp association Nutzhanf-Netzwerk (NHN) are urging politicians to fine-tune the current draft of the legislation.
Daniel Kruse, president of the EIHA, told CannIntelligence that the current draft of the proposed regulatory framework for recreational cannabis use was too complex and would need to be revised in future.
However, Kruse (pictured), who will be among the featured speakers at the White Label World Expo in Frankfurt from 11th to 12th October, said that the draft framework for industrial hemp only required "some fine-tuning", and that the EIHA, BvCW and NHN were currently working closely with politicians on the wording of the draft.
"The chances of the law passing are 90%," Kruse added. "But the chances of the hemp industry being happy with the draft in its current state are 62%."
Hemp definition needs improving
Part of the hemp definition included in the current draft says that products can only be put on the market if "abuse for intoxication purposes is excluded".
"We want this phrase 'abuse for intoxication purposes is excluded' completely deleted because there's no potential for abuse of industrial hemp," said Kruse. He explained this is mainly because hemp has been bred to contain low levels of THC, which makes it safe, but also because EU regulations are already in place for cannabinoid-containing food and cosmetic products with set levels of THC to ensure consumer safety.
"The current wording of the draft with regard to extraction also needs to be improved," said Kruse. "It should read: 'the extraction of industrial hemp is exempt.'"
"Applying the same rules around extraction for cannabis and hemp is botanically and logically wrong," he added. "They have to say that industrial hemp is exempt and to make it clear that THC will be legally present in the extract as long as the value remains below the corresponding maximum values."
Kruse believes the government might have been concerned about facilitating a US-style market, in which consumers have legal access to edible products that contain high levels of THC. But this couldn't happen in Germany in the near future because the 0.3% threshold for plants and extracts – and far lower maximum levels for food – is in place.
"There will not be a US-style cannabis trade market in Germany. Any recreational activity will be based on cannabis clubs," he explained.
He remains positive that the government will listen to the concerns of the hemp industry organisations. "We have the feeling that our constructive criticism is being heard. We're not asking too much, we're asking to get things right."
An optimistic outlook
If Kruse gets what he wants, the future will look bright for industrial hemp in Germany.
"There will be a more open market for industrial hemp products with legal and planning security for operators, as long as they are below the sectoral limits for food and cosmetics, which means the products will be legally marketable, and safe for consumers," he said.
He's particularly optimistic about hemp leaves and flowers for tea as well as CBD oils. "Industrial hemp has been bred in such a way that THC levels are very low and, by nature, the levels of CBD are high, which makes it the perfect resource for industrial-scale CBD production."
He also predicts growth in the market for products that facilitate the cultivation of cannabis. "When it comes to recreational cannabis, the market for products that facilitate growing will have a strong development," he said. "In the next couple of years, it will be legally possible for Germans to grow cannabis, and people will need the right equipment for this."
The EU has to find 'a common ground'
The EIHA has been closely monitoring legal developments in other EU member states, such as the Czech Republic.
Kruse said: "Progress is generally looking very positive in the Czech Republic, where they have a very sound scientific and pragmatic approach. It's a smaller country than Germany, which could make it easier to connect and work on the final drafts and regulations. In some ways they're even further ahead than we are. We believe that legalisation will happen there, either at the same time as Germany or shortly after."
He also noted the "development of a more modern approach to cannabis and industrial hemp" in Slovenia and Slovakia.
Kruse believes that many EU member states will follow Germany's lead if legalisation happens on a significant level. Then the EU will have to take regulatory action itself.
"We are in an European common market, it's important for Brussels to have to find a common ground," he said. "But, at the end of the day, it's a waiting game. We all have to wait for the final wording of the law."
Daniel Kruse will be giving an overview of the current framework of cannabis laws and industrial hemp regulations at White Label World Expo in Frankfurt from 11th to 12th October.
He will be speaking from two perspectives: as CEO of German listed company SynBiotic, as well as president of the EIHA.
– Lorraine Mullaney CannIntelligence staff