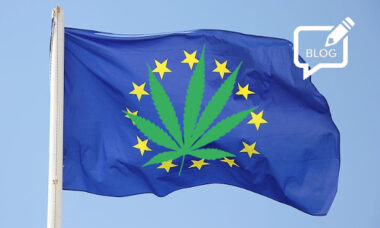 Anticipation of internal opposition, rather than fear of future EU resistance, may have led to Germany's climb-down on recreational cannabis.
An EU access-to-documents request made by CannIntelligence analysts earlier this year showed that Carmen Wegge, Social Democratic Party (SPD) member of the Bundestag (parliament) in charge of questions on legalising cannabis, proposed the plan at the beginning of November 2022 of merely decriminalising recreational cannabis instead of establishing a commercial retail model plus full recreational cannabis legality.
Wegge said at this point that Germany was willing to adapt its plan "notably towards a decriminalisation-only option, in case the Commission would issue comments on the current proposal".
This suggests the scaled-down plan was made of Germany's own accord rather than in response to comments from the EC as originally thought. It appears Germany was already well on its way to thinking of alternatives to a full recreational market model and anticipating a climb-down.
Such efforts may have been brought about by the noted opposition to the original plan, spearheaded by opposition Christian Social Union (CSU) figures such as Bavarian health minister Klaus Holetschek. 
Making sense of Czech moves
Understanding this is important as, if Germany's proposal to stand down from full legalisation came of its own accord – and not at the instigation of EC officials – rumours that the Czech Republic will continue to press forward with a fully legal recreational cannabis market gain more credence.
Of course this does not mean that EC officials will not eventually oppose such attempts. But it does push that argument further down the road and may make more sense of recent Czech actions.
Czech officials recently U-turned on the sale of ingestible hemp-derived CBD products and a further reversal is expected in another cannabis-adjacent space – the hemp-derived intoxicating cannabinoids market.
Cannabinoids such as HHC are now expected to be regulated in the Czech Republic like tobacco rather than banned – as had been proposed earlier this year.
It was thought at the time that they were making these moves to tighten up potential discrepancies in anticipation of an argument with EU officials over recreational cannabis. Perhaps the announcements walking those restrictions back were made because Czech officials learned through their discussions with counterparts in Germany and other EU member states interested in recreational cannabis regulation that the EC had not yet come to a conclusion on its potential legality.
A glimmer of hope
EU officials said there were no plans to revise Council Framework Decision 2004/757 on drug trafficking, which sets out minimum common rules on the definition of and penalties for drug trafficking offences, including those for cannabis.
This would, at first glance, appear to be a negative for recreational cannabis legalisation. But the officials also said such a change would require a thorough impact assessment that would take at least 18 months (and likely more) and require large consultations.
This means both that there is a path to amending EU regulations that could stand in the way of a legal commercial recreational market and that amending such measures was not rejected out of hand by the EU.
All in all, it could mean that EC officials are not as opposed to recreational cannabis markets in the EU as previously thought, though decisions on that would need to be agreed in both the Council and European Parliament – a stretch maybe at the moment, but at least something that would be open to influence.
It's not a massive positive. But in a time of increased pessimism about the future of cannabinoid-related markets in the short term it is at least a small glimmer of hope.
– Freddie Dawson CannIntelligence staff