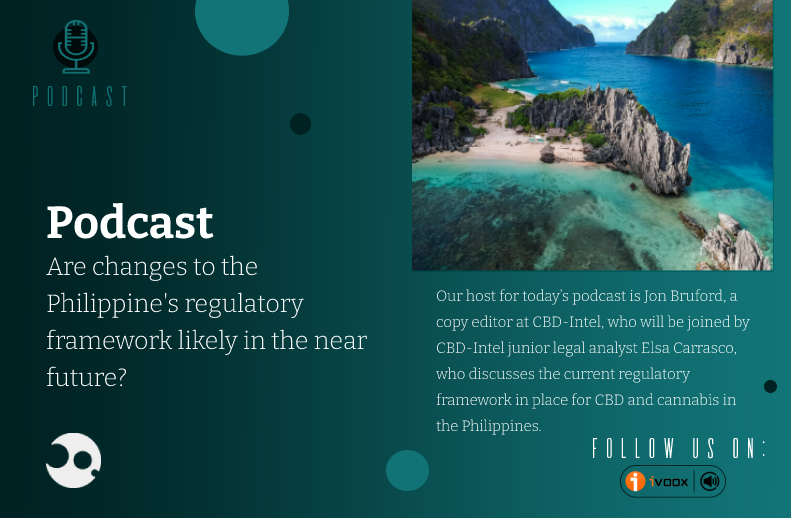 Our host for today's podcast is Jon Bruford, a copy editor at CBD-Intel, who will be joined by CBD-Intel junior legal analyst Elsa Carrasco, who discusses the current regulatory framework in place for CBD and cannabis in the Philippines.
Elsa presents a clear idea of the legal framework of the country,  the requirements to operate in the CBD industry in the Philippines, and raises essential points that can be found in detail in CBD-Intel's Philippines regulatory report
CBD-Intel's podcasts provide expert insight into global regulation, market trends and the latest developments. Join us to find out more about this fast-moving industry. If you would like more regulatory and market data, do not hesitate to browse through our latest reports or if you need further details, feel free to contact us here or through any of our channels.