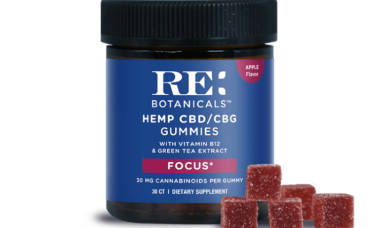 Hemp producers have lost an important challenge on the 0.3% THC threshold for hemp-derived products in the US, potentially making producers liable if they go over the threshold during production, whether or not the end product meets the limitation.
A second challenge still underway plus current US Drug Enforcement Administration (DEA) policy mean the status quo is maintained. But worries remain that a second loss could convince the DEA to change its approach.
"There's a lot of problems with this rule," said Griffen Thorne, an attorney at Harris Bricken. "The issue is that when you take a hemp plant and you want to turn it into any kind of product, like oil or concentrates, you have to go through stages."
Thorne added that at some point during the process the THC level is going to go up. "I'm not a scientist, but I've talked to enough people to know that it's almost impossible, if not impossible, to prevent that from happening. Because you have such a low threshold [at] 0.3%."
Not all manufacturers agree that it is impossible to stay below the 0.3% THC threshold, though most would like aspects of the regulation modified at the very least.
In an attempt to have the rule changed, RE Botanicals, a South Carolina hemp manufacturer, took the DEA to court. However, the US Court of Appeals for the District of Columbia Circuit ruled against the company earlier this year in its attempt to review the DEA's final interim rule.
'A rather weak case'
Senior circuit judge Laurence Silberman, writing for the court's three-judge panel, said RE Botanicals had brought "a rather weak case". Silberman added that the petitioners (RE Botanicals) "are wholly unable to show their injury in fact and therefore lack standing".
Silberman continued in a similar vein. He was particularly critical of attempts to frame the treatment of Epidiolex as potentially harmful to hemp.
"Perhaps most mystifying is Petitioners' claim that removing Epidiolex from Schedule V conflicts with United States treaty obligations," he said. Silberman explained he could not understand how, when Epidiolex had only 0.1% THC concentration, RE Botanicals could argue it impacted on drug treaty obligations when the company was arguing about a 0.3% THC threshold.
Further, he said: "Petitioners provide no evidence that they produce Epidiolex or that Epidiolex is a competitor to Petitioners. So we cannot even imagine how Petitioners could be injured by the DEA's relaxation of regulation of a non-marijuana drug."
He said RE Botanicals only stated in a reply brief that it believed the DEA had not sufficiently explained why it had removed Epidiolex from regulation and that the DEA's reasoning for that action might affect them in some other context.
"This contention is frankly ridiculous," said Silberman. "Petitioners cannot challenge the reasoning of a case that does not directly affect them – it is far too speculative to be an injury in fact."
Silberman said that the core of the challenge was similarly badly framed.
"Although Petitioners' opening brief suggests that the language of the implementing regulation is different from the language of the statute, they never explain the significance in their view of the textual difference nor why the textual difference causes them injury."
It is only in further replies that RE Botanicals explained that the US Farm Bill statute language of "in hemp" has a different meaning than the DEA's regulation "within the definition of hemp" and that this difference could hypothetically injury the company.
"Be that as it may, even if the argument was legitimately presented in the opening brief, it is not worth exploring the language differences because the government reiterated at oral argument that the DEA did not intend any difference between the regulatory language and the statute," said Silberman.
"Therefore, Petitioners' primary argument is simply pushing on an open door because there is no dispute with the government. In other words, jurisdiction is absent – over the major issue – not just because Petitioners lack injury, but also because we do not even have before us a case or controversy."
Holding out hope through concerns
Thorne said the dismissal was fairly comprehensive but that it did not address all of the arguments put forward in the second court case, meaning that one may still have a chance.
However, he added that the DEA's current policy towards processing, which was highlighted in the decision – that it had no intention of enforcing processing violations at this time – should provide some relief.
There is still concern that the DEA could rethink its position on the issue, though the agency has not taken any actions thus far.
"They may change their tune," said Thorne. "But since August 2020 when that interim final rule was passed, they really haven't done a whole lot that I'm aware of."
Ultimately Thorne believes that for any change to move forward on this, it might need to go through governmental channels. "We need an act of Congress to raise that [0.3% threshold], which has been proposed for the last three or four years. The DEA is not going to do it, and the courts often defer to the DEA."
The good news is it looks like both the right and the left want to see this issue resolved. Thorne said that Senate minority leader Mitch McConnell on the right has been a champion of hemp, as have plenty of people on the left. "I don't see why it couldn't happen," he said. "It just needs to be proposed."
– Jonathan Hiltz CBD-Intel contributing writer
Photo: RE Botanicals