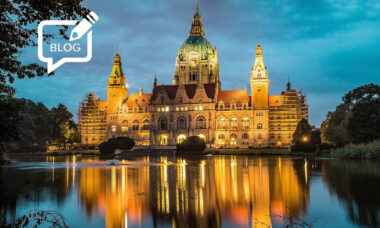 German recreational legalisation – despite being watered down – will still heavily impact, but not completely eliminate, the country's medical cannabis market.
Peter Homberg, partner at law firm Dentons and head of its European cannabis practice, told CannIntelligence the development of the medical cannabis market in Germany would be impacted by whether, how and when recreational cannabis would be legalised – but that it would survive either way.
Currently there is strong demand for medical product in the country and the number of prescriptions being written by physicians is steadily increasing. Homberg said the turnover rose from €75.58m (158,758 prescriptions) in the first half of 2020 to €89.76m (184,499 prescriptions) in the first half of 2021.
Recreational cannabis will have some impact on this. Work undertaken by the Federal Institute for Drugs and Medical Devices (BfArM), which has been monitoring the use of medical cannabis since it was legalised in Germany in 2017 through a survey analysing tens of thousands of anonymous treatment records over the course of five years, found that many prescriptions were for cannabis flower with high but imprecise THC levels.
These results were already used by the G-BA (Federal Joint Committee, the highest decision-making body of the joint self-administration in the German healthcare system) to regulate the prescription practice in March but resulted in little change to the current legal framework.
A future recreational market
"At first, it seemed like the prescription practice would be significantly restricted due to the results of the survey, among other things because the study showed that a large share of the patients was prescribed cannabis flowers with high and not exactly determinable THC levels. There were indications of restrictions with regard to the qualification of the prescribing doctor as well as with regard to the drugs that can be prescribed," Homberg said.
"However, after very critical comments from the patient interest groups and the industry, the G-BA decided not to impose these restrictions, and instead largely stay with the current legal framework."
In a future German market with legal recreational cannabis, some of these high THC flower prescriptions could be supplied by recreational channels. "Nevertheless, it is unlikely that the medical cannabis market completely collapses, as patients who are reimbursed by their health insurance will likely continue with medical cannabis treatment, and thus the patient pool will remain relatively stable," he added.
And the extent of recreational channels that will be open to German consumers also remains unclear.
In October last year federal health minister Karl Lauterbach presented his plans for the legal production and sale of cannabis to the government. However, after discussions this April with the European Commission – and continued vocal domestic opposition, such as from Bavarian health minister Klaus Holetschek, who alleged that legalisation would burden the public health system – Germany went back to the drawing-board.
It then unveiled watered-down plans to legalise cannabis, presenting legislation that would allow private cultivation and distribution through non-profit groups but not widespread sales of the drug in shops.
Following Europe's line
"The previous cannabis policy has failed. Now we have to go new ways," Lauterbach said as he announced that the German government would have a new two-phase approach to legalising cannabis.
It is likely this is because the European Commission could – should they view the law as violation of EU law – initiate an infringement procedure according to Article 258 of the Treaty on the Functioning of the European Union (TFEU) and the German government intends to avoid such infringement procedure, Homberg said.
He added: "Presumably, the Commission gave the German government unambiguous feedback concerning which steps in their opinion are still compatible with EU law, and thus will refrain from initiating the infringement procedure if Germany follows their line."
Peter Homberg will speak about the German Way to Medical and Recreational Cannabis at

Cannabis Business Europe

. The annual B2B networking conference runs from 25th to 26th May in Frankfurt and brings together top medical cannabis and hemp industry leaders from across Europe. You can also meet CannIntelligence there – and don't miss our educational session on Europe's medical cannabis market, presented by our head legal analyst Anthony Traurig.
– Lorraine Mullaney CannIntelligence staff
Photo: Kookay