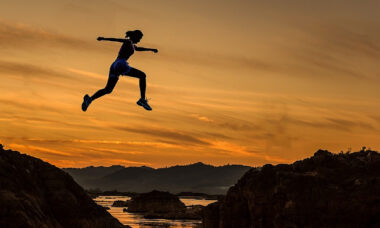 Will 2023 be the year that some fairly major changes start to roll in for cannabis and cannabinoids? It's possible.
It is probably fair to say that progress up to now has been slower than expected in many key areas. Several highly anticipated regulatory changes have continued to stall year after year – from a clear regulatory pathway to market for ingestible CBD products in the US to the ongoing novel food saga in the EU and UK and further afield – for example the continued wait for recreational legalisation in Mexico.
But beneath those headline delays, considerable progress has been made in incremental steps throughout both major and minor markets. And, as it stands, those incremental steps are poised to take a leap forward in 2023.
In particular this will be a major year for South and Central American markets, CannIntelligence predicts.
Beyond that, given the expected inaction at federal level in the US, the regulatory body with the biggest potential impact in 2023 is likely to be the EU.
Environmental initiatives
Novel food progress is not expected in the coming year as data gap concerns continue to be addressed, but several other major decisions may impact both the CBD and member state cannabis markets.
The European Commission is expected to come up with its position on the impacts of the Kanavape case to the cosmetics sector, after taking into account the input provided by EU member states. The EC position will determine the future of the EU cosmetics regulatory framework for hemp-derived products.
Further market disruption could come from environmental initiatives – a major general theme for 2023.
In the EU, the European Parliament and Council are expected to consider the Commission's proposal to revise the Packaging and Packaging Waste Directive proposed in November 2022.
The revision aims to prevent the generation of packaging waste, reduce it in quantity, and ensure that all packaging is recyclable as well as to increase the use of recycled plastics in packaging. The new rules may have an impact on the packaging of hemp and cannabis-derived products.
Cannabis legalisation?
And the EU is expected to adopt some form of battery regulations in 2023 that will impact the whole life cycle of batteries from design to disposal. The new regulations, replacing the existing EU Batteries Directive, would cover a wide range of batteries, including industrial and portable ones, potentially having effects on batteries in CBD and other cannabinoid-containing vaping devices.
For the moment, it remains unclear exactly what types of portable batteries would be touched, as the regulation provides only a general framework. Details will follow in secondary EU legislation, such as delegated and implementing acts. Around 32 such acts are expected to complement the Battery Regulation, extending the timeframe for its implementation.
As this progresses, several European countries – both EU members and others outside the EU – will consider further regulations, primarily in the area of cannabis legalisation.
For example, the Czech Republic will seek to legalise recreational cannabis in the near future. The national coordinator for drug policy, Jindřich Vobořil, intends to present a bill on the regulated recreational cannabis market early in 2023.
Further progress is also expected in two major European markets, Germany and Spain.
In Germany a bill to legalise recreational cannabis, although hampered by early delays, is expected at some point in the year. In Spain, regulation allowing the sale of medical cannabis to patients on prescription is expected to pass through Parliament, though time is running short as regional elections may delay legislative activity and a national election deadline looms at the end of the year.
Action at state level
In the unlikely-to-pass column is an Italian proposal to ban the recreational use of hemp flowers.
And in Romania, it is uncertain whether changes in the CBD and cannabis legal framework will take place. However, a Romanian measure on medical cannabis, currently inactive, could be resumed.
Another European market where medical cannabis could be legalised in 2023 is Ukraine, where Bill 7457 has government support but has not yet been debated. Currently there is felt to be a crucial need for medical cannabis in a war-hit population but support among Ukrainian legislators appears to be limited.
Also potentially passing is a bill in Lithuania that would allow the growing of hemp varieties with up to 0.3% THC, while much-delayed trials in the Netherlands (for state-controlled recreational cannabis growing and sale via a "closed" chain of coffee shops) and Switzerland (for recreational cannabis sales through pharmacies in some cantons) could also finally begin in 2023 (or maybe 2024 for the Netherlands).
Meanwhile in North America most of the action in the US will be taking place at the state level. Minnesota and New Hampshire are likely to legalise recreational cannabis via legislation, while Ohio and possibly Oklahoma look set to do so via ballot initiatives.
At federal level, CannIntelligence believes that the scheduling review of cannabis ordered by president Joe Biden will likely result in cannabis being downgraded to schedule III, though it is not yet clear when the review might be completed.
Mexico is yet again not expected to pass its recreational cannabis legislation. In Canada, CannIntelligence predicts authorities will also allow CBD products to be sold outside cannabis dispensaries, such as in pharmacies.
A sense of urgency
Elsewhere in the world, the most positive potential is in Thailand, where there is a real urgency to pass legislation and regulate cannabis among both proponents and opponents. CannIntelligence believes Thai legislation will be passed in 2023 that will set limits on recreational use. If this cannot be accomplished via compromise legislation, ministerial decrees will likely continue to be issued to prohibit certain activities that authorities find problematic, such as the promotion of cannabis for recreational purposes.
In Japan, it is possible that clear rules governing hemp cultivation could be adopted, along perhaps with authorisation of cannabinoid products, with a THC cap. Possible changes to the law to enable the approval and use of cannabis-based medicines, such as Epidiolex, which is currently under clinical trial in Japan, could also be considered.
It is uncertain whether big changes will take place in 2023 under Israel's new government, a coalition led again by three-time prime minister Benjamin Netanyahu. While Netanyahu has previously backed the legalisation of recreational cannabis, his right-wing bloc, which also includes the Religious Zionist Party (RZP), the conservative United Torah Judaism (UTJ), and the religious Shas party, are quite likely to oppose any such moves.
– Freddie Dawson CannIntelligence staff
Photo: Sasin Tipchai