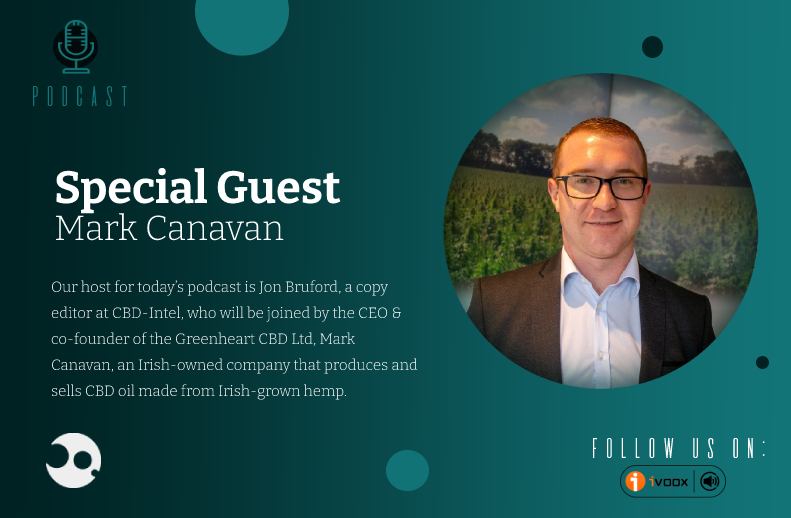 Jon Bruford, CBD-Intel's podcasts editor, is joined by the CEO & co-founder of the Greenheart CBD Ltd, Mark Canavan, an Irish-owned company that produces and sells CBD oil made from Irish-grown hemp. Mark presents the company's homogenised cold-press CBD extraction methods, discusses the novel food guidelines and local regulations, as well as the importance of CBD education, the impact of Brexit on the CBD industry and the movement of goods between the EU and UK.
If you want to meet Mark and the Greenheart CBD team, you will be able to do so at the World CBD Awards, an annual three-day conference and awards event that will take place in Barcelona on 14th and 16th July. You can also meet us there – and don't miss out on our educational session, presented by our head market analyst, Nate Erskine.
CBD-Intel's podcasts provide expert insight into global regulation, market trends and the latest developments. Join us to find out more about this fast-moving industry. If you would like more regulatory and market data, do not hesitate to browse through our latest reports or if you need further details, feel free to contact us here or through any of our channels.