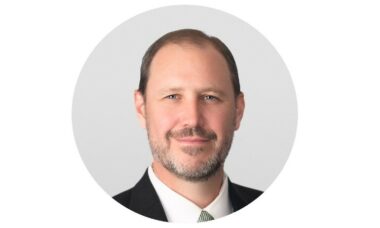 The US is in danger of being left behind the burgeoning global cannabis market because of a lack of political will to commit to any type of federal cannabis reform.
Both land border neighbours of the US have already decided to legalise cannabis – though Canada to the north is much further ahead of Mexico in terms of implementation. Nonetheless, the commitment to legalise cannabis is there, and unless the US makes the same commitment, Mexico will also soon be far ahead in developing its legal cannabis market, according to Bob Hoban (pictured), partner and co-chair of Denver-based commercial cannabis industry law firm Clark Hill.
"From a federal standpoint, US regulation is stagnant, but the US is sandwiched between two countries that have legalised cannabis at a federal level: Mexico and Canada," said Hill
"We're missing an opportunity to transform our economy and lead a market that is currently seeing major global shifts."
Mexico will soon join other countries in Latin America and further afield that have more favourable legal frameworks for cannabis. These nations will become major players in global commerce while the US, unless it acts immediately, will be forced to watch from the sidelines.
Biden administration disappoints
When the current administration under president Joe Biden took control of the White House at the start of 2021, for some the signs appeared to be pointing toward cannabis reform.
However, when Democratic Senator from New York Chuck Schumer, a long-time supporter of legalising cannabis, took the role of Senate majority leader from Republican Mitch McConnell, his first speech did not mention cannabis.
Instead, Schumer stated other priorities: "This Senate will tackle the perils of the moment: a once-in-a-generation health and economic crisis. And it will strive to make progress on generations-long struggle for racial justice, economic justice, equality of opportunity and equality under the law."
He also declared that the Senate would address "the greatest threat to this country and to our planet – climate change".
Even if federal legalisation was high on the agenda, there are divisions within the Democratic party about which way to legalise: some want to see incremental steps such as allowing pieces of commercial cannabis reform, while others refuse to condone any reform that does not include restorative social justice as well.
Hoban believes Biden's administration is missing a trick here.
"The Biden administration isn't well-liked – he has the lowest approval rating in history," he said. "The Democrats need an economic saviour, and if they could look at commercialising cannabis, they could take credit for transforming the American economy."
But creating a pathway for legalisation at a federal level would open up a new debate about interstate commerce, Hoban said. Existing cannabis firms have invested heavily in setting up infrastructure within each state, but new industry players with deeper pockets will then come in and build more efficient interstate models that would make existing state models unnecessary.
"When the debate becomes federal, we'll see a civil war in interstate commerce because firms have invested millions of dollars in existing supply chains within each state, which would then become redundant."
A better forecast in Europe, Latin America and Africa
Meanwhile, other countries across the globe are building strong regulatory foundations for their cannabis industries, using international standards that equip them to trade globally. Cannabis policy has evolved significantly in Central and South America, for example.
"When you move on down into Latin America, you have some very bold countries participating in international trade, such as Colombia and Uruguay," said Hoban. "Their models focus on exports and they have been exporting product to the EU, where there isn't cultivation on a mass scale."
Germany is a key target market for exporters, as its recent change of administration and policy have opened up a market of middle-class consumers with a lot of disposable income.
The new coalition government recently put the legalisation of cannabis for recreational purposes high on its agenda in a U-turn just three months after it said such plans were not among its priorities for this year.
"Once Germany legalises across the board, the rest of Europe will follow suit," Hoban said.
Latin America might currently be Europe's big supplier, but Hoban reckons that some of the African nations are preparing to step up to the plate. Some have declared their intention to switch from the cultivation of tobacco to the cultivation of cannabis, as demand for tobacco declines and there's a need to recuperate loss of income.
"African nations are blending technology with mass production," he said. "They're not there yet but, with the likes of British American Tobacco switching large swathes of its cultivation from tobacco to cannabis, it's on its way and they have their eye on the European consumer."
Hoban predicts that the European market will eventually switch from Latin American suppliers to African suppliers because this will involve lower shipping costs. Production costs are also cheaper in Africa, which gives these nations an advantage over the likes of Canada.
"There are some strong Canadian players, but Canada is becoming irrelevant because the production costs are too high," said Hoban.
He attributed this to cold winters creating the need for more expensive indoor cultivation, plus the fact that Canadian businesses have to comply with regulations from Health Canada on production and distribution, which leads to a less efficient model.
Changes already underway in Asia
Heading farther east, we see that Thailand has removed the entire cannabis plant, including flowers and seeds, from its list of Category 5 narcotics and is setting itself up as a tourist destination for medicinal cannabis.
"Southeast Asian countries have used cannabis as a medicine for thousands of years and there's a depth of research to draw on. Thailand has come out and said it will embrace this, commercialise it and legislate for it," Hoban said.
He laments the fact that all the global commerce is happening outside the US, which is at risk of missing out on a chance to lead the world.
"The rest of Europe might follow Germany, but the rest of the world won't," he said. "But they would have followed the US."
Hoban encourages cannabis firms to "zoom out" and take a global view of business to gain efficiencies and benefit their bottom lines.
"If you have a cannabis business in Germany, you'll do fine. But if you can see the global picture and develop a global supply chain, it will add three zeros to your opportunity."
Bob Hoban of Clark Hill Law will be speaking at the International Cannabis Business Conference (ICBC) in Berlin from 19th to 20th July.
– Lorraine Mullaney CBD-Intel staff