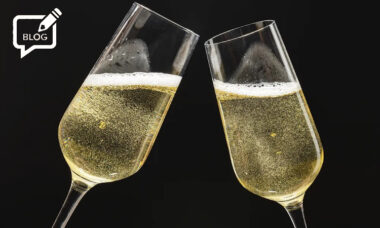 Some industry insiders say the Canadian government's recent proposal to increase the number of cannabis-infused drinks that can be legally purchased at a time is good news for firms that have invested in cannabinoid-infused beverages.
Canadian cannabis firm Canopy Growth, which has a Quatreau line of cannabinoid-infused sparkling water, welcomed the proposed changes. The company's head of government and stakeholder relations, Sean Webster, said: "Through this proposed change, cannabis consumers will finally be able to fully engage with these innovative products."
Canopy is active in both the US and Canadian markets, having recently entered an agreement with US alcohol manufacturer Constellation Brands, which makes Corona and Negra Modelo beers, to supply broad spectrum CBD distillate for a new CBD-infused water under the name Karma Water, which was launched at the end of 2021.
The US market can be a riskier business prospect than Canada because cannabis is still illegal at a federal level – despite being legal, with varying restrictions, in 37 US states.
Seattle-based soft drinks firm Jones Soda first announced plans to enter the US cannabis-related beverage market in August 2021 and recently announced further plans to launch a line of cannabis-infused sodas in the US under a new brand, Mary Jones.
Operational challenges
The new products will initially be launched in California but the firm has long-term plans for a multi-phased rollout that will include additional product formats, a suite of accessories, and expansion into all legal adult-use states.
"Scaling a cannabis business is typically difficult because of the unique operational challenges working within a state-by-state and strict regulatory environment," said Jones's CEO and president Mark Murray.
Despite this, the firm remains confident, citing the history of its "iconic brand" and the size and loyalty of its existing customer base as reasons for optimism.
"We have leveraged our indie soda expertise to come to market with scalable models for our proprietary flavours, THC emulsion and packaging that will enable us to extend our Mary Jones footprint to any market with consistent quality and brand integrity," said Murray.
The firm says its Mary Jones portfolio – which also includes syrups and gummies – will leverage its existing customer base to offer an alternative product for "social occasions", filling a gap in the market between micro-dose, health claim-driven brands and high-potency terpene flavour profile brands.
Active both sides of the border
The first products include sodas – with the option to choose from 10 mg or 100 mg doses – as well as a 1,000 mg dosed cannabis tincture designed to be mixed with other drinks, used as a food topping or to be taken orally in small doses. The products have been formulated to recreate the flavours of Jones soda drinks such as Root Beer, Berry Lemonade, Green Apple and Orange Cream.
As part of its move to develop cannabis-infused products, Jones Soda acquired the Canadian shell company Pinestar Gold in February 2022 and raised $11m in financing.
"By completing the arrangement and concurrent financing we have taken a significant step towards the implementation of the company's planned expansion into the cannabis sector," said Murray. "The proceeds from the concurrent financing will be used towards the development of the company's planned cannabis-infused beverages and edibles business line and the acquisition of Pinestar has enabled us to become a public reporting company in Canada."
Murray said the listing of the company's shares of common stock on the Canadian Stock Exchange would not only increase the liquidity of its shares but would also enable it to appeal to potential investors in Canada as well as the US as its share of common stock would have an active trading market on both sides of the border.
An October filing with the US Securities and Exchange Commission revealed that Jones Soda could potentially produce both THC- and CBD-infused beverages. Murray did not say whether the firm had plans to launch its Mary Jones portfolio in Canada.
Other entrants into the market
Also investing in cannabinoid-infused drinks is Denver-based hemp-derived firm Charlotte's Web, which is developing sparkling beverages infused with full-spectrum hemp extracts and blended with other functional botannicals and natural flavours. It aims to launch the drinks in the second half of 2022.
"Entering the beverage category is reflective of our increased focus on new product categories and formats to drive our topline growth," said Charlotte's Web CEO Jacques Tortoroli. "This allows us to enter this fast-growing portion of the market."
Meanwhile, Anheuser-Busch InBev – the brewer of Budweiser, Rolling Rock and other beer brands – said it will continue to develop CBD-infused non-alcoholic drinks in Canada despite ending its joint venture with cannabis producer Tilray in January.
The two companies severed their partnership in Fluent Beverage Co, which they had formed in a deal made in December 2018 that had aimed to develop both THC- and CBD-infused drinks. New York-based Tilray disclosed the break-up in a regulatory filing.
Tilray CEO Irwin Simon has previously likened the cannabis industry's potential to that of the alcohol business before the ending of Prohibition in the early 1930s and has been lobbying the US government for reform.
Simon said it was a matter of "when" cannabis becomes legal in the US rather than "if" and that Tilray would be prepared. But despite his optimism the US government continues to drag its heels over legalisation at a federal level.
The fact that US president Joe Biden failed to mention cannabis in his 2022 State of the Union address highlighted how far down the list of priorities it sits with the current administration. Whether US firms will now see more promise in the Canadian market remains to be seen.
– Lorraine Mullaney CBD-Intel staff
Photo: Teddy
Want to know more about Canada's CBD regulation? You can now download for free our regulatory briefing "Canada's proposed changes could open up non-therapeutic cannabis research" using the form at the top of this page.