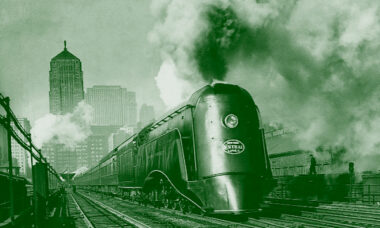 Major cannabis firms are streamlining their North American operations and reallocating resources toward markets with what they see as more long-term growth potential.
Florida-based Trulieve recently announced the closure of its retail location in Grover Beach, California. This follows last year's disposal of some of its California-based retail assets in Palm Springs and the Venice area of Los Angeles. It has also wound down its operations in Massachusetts, closing dispensaries in Framingham, Northampton and Worcester last month. It aims to cease its Massachusetts operations entirely by the end of 2023.
"These difficult but necessary measures are part of ongoing efforts to bolster business resilience and our commitment to cash preservation as we continue to focus on our business strategy of going deep in our core markets and jettisoning non-contributive assets," said Trulieve CEO Kim Rivers. "We remain fully confident in our strategic position and the long-term prospects for the industry."
Also in June, Tilray closed its acquisition of Hexo in a deal expected to create Canada's largest cannabis company by revenue and achieve additional cost savings in synergies in excess of USD27m.
Meanwhile, Canadian cannabis firm Cronos said it would have completely wound down its US hemp-derived CBD-focused operations by the end of the second quarter of 2023. The company aims to improve its cashflow in the near term and position itself to enter the US THC market directly when the necessary changes in US regulations occur.
'The right opportunities'
"We believe that, one day, the US will be one of the most important cannabis markets in the world," said Mike Gorenstein, Cronos's chairman, president and CEO. "But we also believe our resources are best spent on staying laser-focused on becoming cashflow positive by driving cost savings and process efficiencies for our borderless adult-use products.
"We have the best balance sheet in the cannabis industry, with USD836m in cash and short-term investments and zero debt, as of 31st March 2023. Achieving our goal to generate positive cashflow in 2024 will advance our industry-leading cash balance and put us in the best position to win in the US once regulatory conditions change."
Streamlining its US business to focus on the European cannabis market appears to have paid off for Curaleaf, which reported "another record year" in its financial and operating results for the fourth quarter and year ended 31st December 2022.
The firm announced sales growth of 14% to USD352.5m, with an adjusted gross margin of 47% and adjusted earnings before interest, taxes, depreciation and amortisation (EBITDA) margin of 21%. It said its revenue had grown by 12% to USD1.34bn, with an adjusted gross margin of 50% and adjusted EBITDA margin of 23%.
This follows last year's announcement that it will be "proactively closing" the majority of its operations in three US states – California, Colorado and Oregon – as well as shuttering one of its two growing and processing facilities in Massachusetts.
Curaleaf executive chairman Boris Jordan said: "We have a strong cash position and will continue to invest in the right opportunities for growth domestically and abroad. I am pleased that we took the necessary actions in Q4 and early Q1 to reduce expenses and streamline the organisation, positioning us for years of profitable growth to come."
Last year Curaleaf launched 171 new products, introduced three new brands, opened 28 new stores and completed six acquisitions.
Moving into Europe – and Australia
Jordan said the firm would focus on growing its business in the UK and Germany, describing the move as "a reallocation to markets that produce a higher return". He added: "We took three of our lowest margin markets and shut them down. We're adding to other markets where we have substantial margins."
Another North American firm with an eye on international exports is Entourage, which announced the successful sale, execution and fulfilment of its first international order of 100 kg of bulk medical cannabis to Australia in August. The Canadian firm is expanding its medical portfolio in partnership with Lyphe Australia, which will offer four of the company's strains to its medical cannabis patients in Australia.
"We are thrilled to be able to diversify our business portfolio by exporting medical cannabis internationally," said James Afara, Entourage's chief operating officer. "We are proud to have entered the global cannabis market and look forward to continuing to provide patients across Canada, and now Australia, with high-quality cannabis and to further expand the company's revenue streams."
Entourage said strategic partnerships would be part of its 2023 strategy when it announced its financial results for the fiscal year ended 31st December 2022.
CEO and executive chairman George Scorsis said: "By adopting an asset-light model, we are focusing on investing in strategic partnerships and executing a strong business plan that prioritises enhanced efficiency and cost accountability. This approach will enable the company to focus on its core competencies, establishing a strong brand presence within the constantly evolving cannabis industry."
Entourage recorded total revenue of CAD54.5m (USD40.2m) for the 12 months ended 31st December 2022, compared with approximately CAD55.2m (USD40.7m) for the previous fiscal year, a 1% decrease year-over-year.
– Lorraine Mullaney CannIntelligence staff
Photo: Public domain